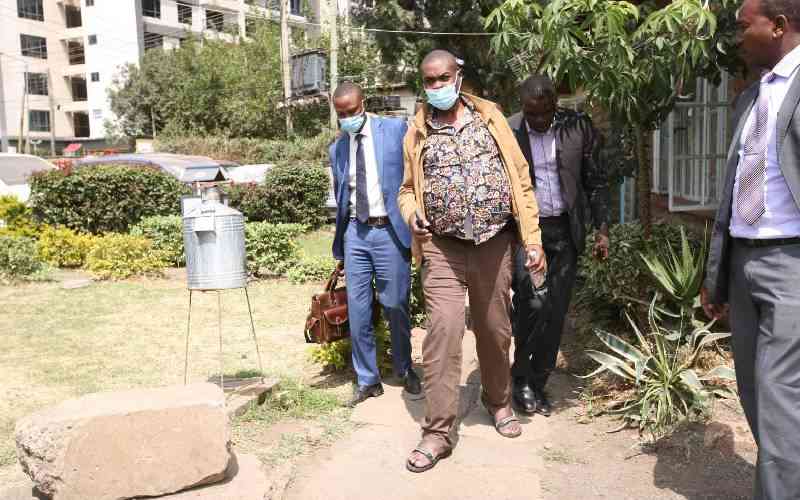 Businessman Ken Lugwili is not new to controversy.
On May 5, 2019, the Directorate of Criminal Investigations sent out a tweet saying nine people among them Lugwili had been arrested in Kilimani with 190 million of fake US dollars.
Police said he was arrested together with seven foreigners from DR Congo, Rwanda, and Uganda.
Those arrested were; Brian Kimani, Olivier Mango, George Gboe, Richard Kabasili, Egi Musolieva and Timothy Muhumuza.
"The suspects are currently in lawful custody and will be arraigned in court on May 6. 2019 to face appropriate charges," The tweet by DCI read.
According to the Registry, Lugwili is a director and shareholder of Vic Technology Systems Limited under Company Number PVT/2016/007970.
The company only has two directors the other being Ouma Wilfred Oduor.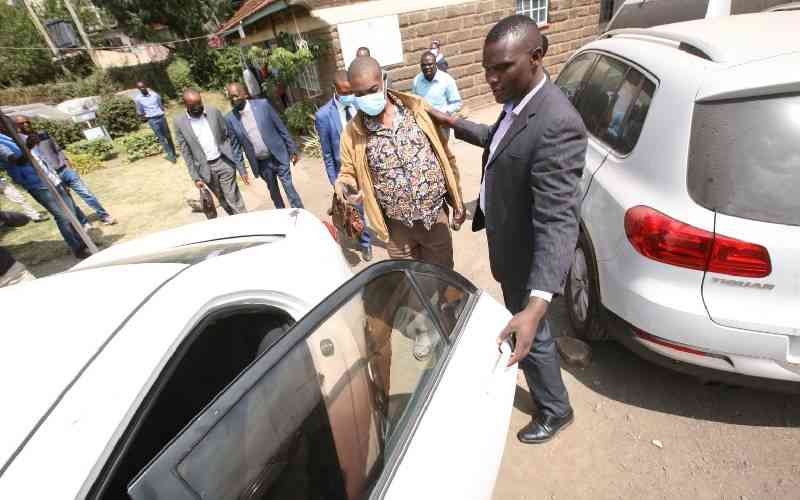 According to police records, Lugwili aka General Defao claims to be a businessman and was on September 9, 2003, sentenced to nine years for defrauding various businessmen while impersonating Mr Alfred Gitonga who was then an aide of the late President Mwai Kibaki.
He later in 2011 presented himself to police denying claims that his Mercedes Benz was used to dump the body of a university student, Mercy Keino, on Waiyaki Way after being murdered elsewhere.
Lugwili was today handed over to the Anti-Terror Police Unit (ATPU) pending further investigations, into an incident where a cache of firearms and ammunition were recovered from his Kilimani office, Nairobi.
Lugwili had earlier been arrested by DCI officers in Kilimani. Police enforcing an auction stumbled upon the weapons on Tuesday.
In a police report seen by The Standard, officers escorted auctioneers from Ballon Wanjala Nangalama T/A to break into an office along Wood Avenue in Kilimani belonging to a man identified as Ken Lugwili.
Lungwili is said to have accrued a Sh4.9 million debt in rent.
It was then that the police discovered a standard armoury and seized 22 assorted firearms, over 500 rounds of ammunition, and sniper torches.