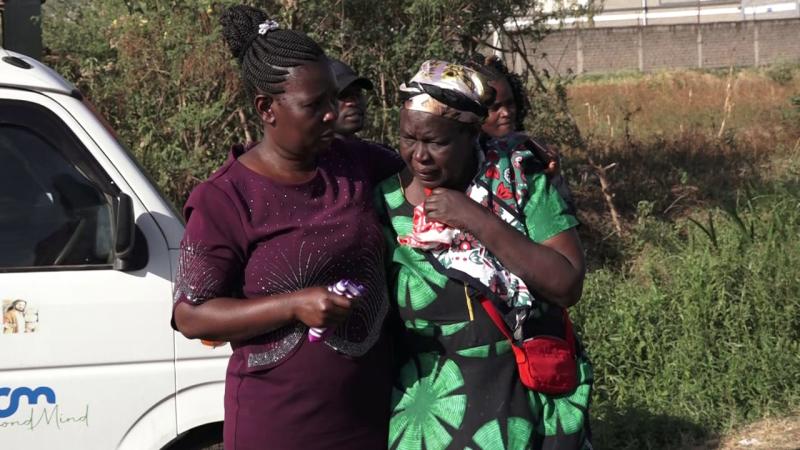 Emotions ran high when the mother of a 25-year-old factory worker who died in a boiler accident visited the scene.
The family of Caleb Otieno travelled from Kisumu to the Blue Nile Steel manufacturing facility in Thika, Kiambu.
Mr John Agwambo, the deceased's brother, said only a few bone-like particles were recovered from the boiler in an operation headed by DCI detectives and other government officials.
The family said the bones and the ash will be subjected to further analysis at the Government Chemist's Department while others will be preserved at the General Kago Mortuary.
Ms Rosemary Oginga, who spoke on behalf of the mother Consolata Orao, said they want answers on what exactly happened.
Otieno is said to have plunged to his death as he performed his normal chores last week.
It is alleged that his gloves got stuck in the metals he was throwing into the boiler, and fell as he tried to detach himself.
The family claimed that they learnt about his death through a colleague.
Mr Joshua Omondi, a local leader in Kamenu Ward, asked the government to take action on the company, claiming it failed to meet the required factory health and safety measures.
Thika DCIO boss Joseph Thuvi, who led the operation, did not speak to the media.