Expressway construction spoils the party at Njuguna's Place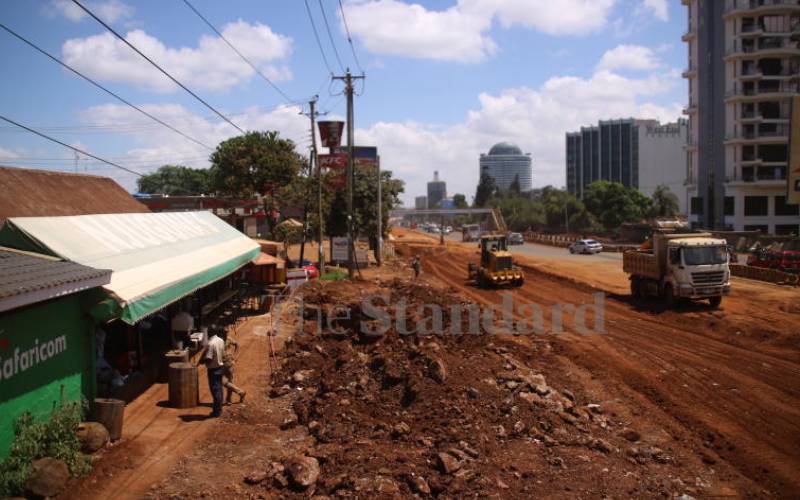 At the once busy city eatery, Njuguna's Place, along Waiyaki Way, nothing much is happening.
Months ago, on a weekend, the parking would be full with patrons enjoying their drinks and nyama choma while seated on shades and lounges by the roadside or on the verandah.
The smoke that used to billow from the kitchen while preparing nyama choma has thinned. The tune of classic music that used to welcome loyal customers has also died down.
The eatery that served the high and mighty for decades has been reduced to an empty hall courtesy of the ongoing construction of the Nairobi Expressway.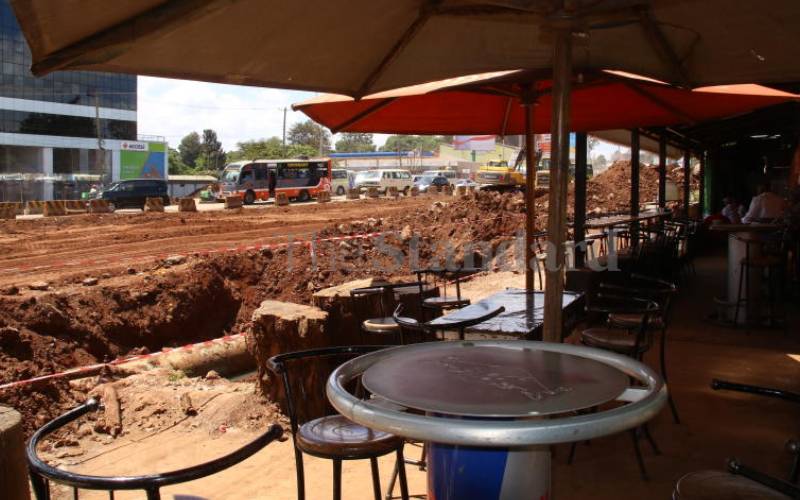 What used to be a spacious parking lot for patrons is no more. The contractor has pushed mounds of soil to the doorstep, making it hard to access the joint.
"The mounds have been here for several months now. We are counting losses and have suffered for more than a year. The problem started with Covid-19, then the road construction made it worse," said Macharia Njuguna, the eatery's proprietor.
Although Njuguna's Place has suffered losses amounting to millions of shillings, Njuguna says he has not fired any of his staff.
"We decided to stick together for better or for worse because no one foresaw the pandemic and most of the employees have been here for long; they are family," said Njuguna.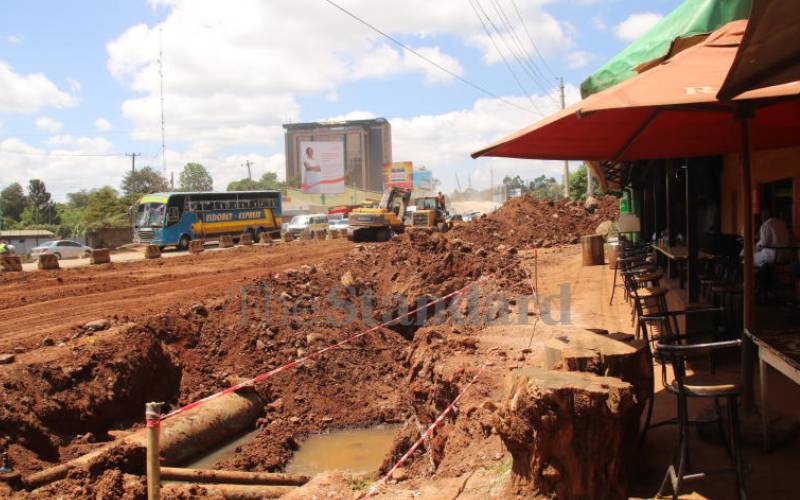 Njuguna said the contractor never prepared them for the inconvenience.
"People enjoy dining outside, that is why many people preferred this joint. That is impossible now because of dust and noise from the construction," said Njuguna.
The eatery currently relies on takeaways from a few loyal customers.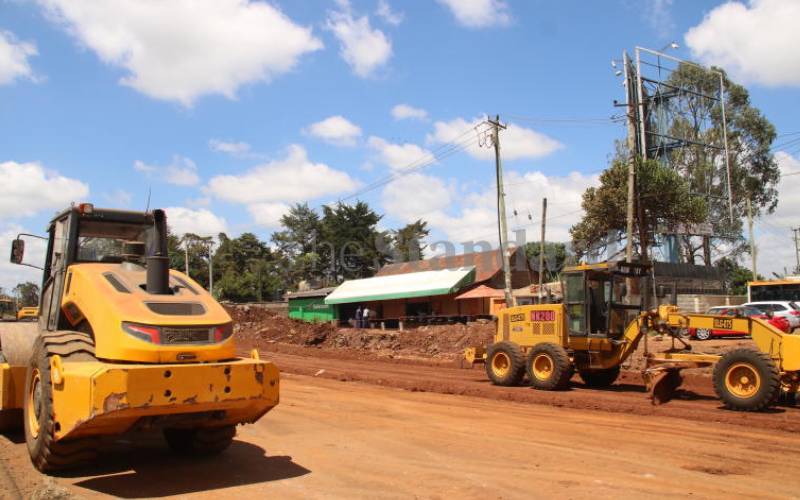 A staff member disclosed that the structure which houses the premises was built during the colonial era and has long-served the nearby military camp and community.
Some of the delicacies that made it rise to fame, aside from nyama choma, include steaming ugali, mukimo, kachumbari and plenty of drinks for patrons.
Inside, photos of prominent personalities who have visited the premises dot the wall.
The latest is that of President Uhuru Kenyatta, who passed by last year, and Deputy President William Ruto who in 2018 visited the restaurant with Senator Kipchumba Murkomen, Senate Speaker Ken Lusaka, MP Kimani Ichungwa and Murang'a Woman Rep Sabina Chege.