Families of couple found dead in Umoja house yet to agree on postmortem date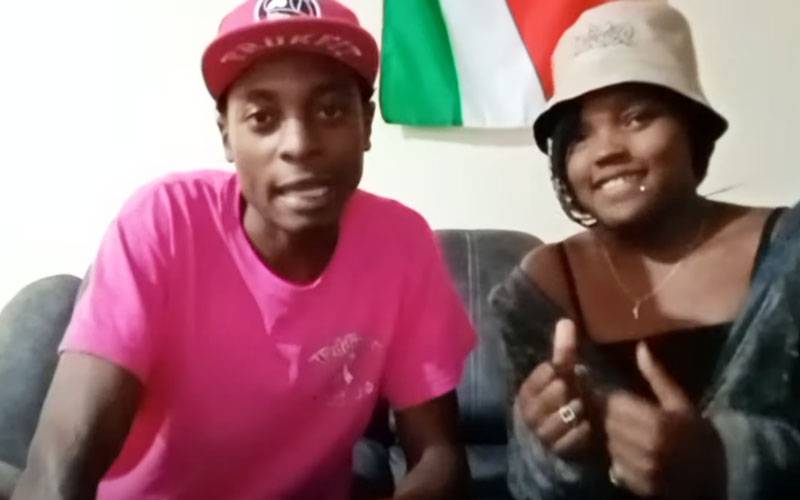 A postmortem on the bodies of an 18-year old man and his girlfriend who were found dead in Nairobi's Umoja estate will be conducted this week.
Buru Buru police boss Francis Kamau told The Standard that their families were yet to agree on the dates when the examination will be conducted.
It is anticipated that the postmortem will be done as soon as the two families agree on a date.
This latest development comes even as the life and times of Eric Maina Njeri came to light.
Two weeks before his gruesome murder, Maina had launched his career in music.
He launched their YouTube channel with an unidentified woman.
It's on this YouTube platform code-named The Mlepos that Maina posted one of his compositions that introduced him to the limelight.
A video of their composition has so far gathered more than 1,000 views.
The number of people visiting the channel has been increasing since news of his death broke last Monday.
So far, the police have recorded statements of a building's caretaker and neighbour.
Yesterday, officers from the Nairobi Area Crime Research and Intelligence Bureau were roped into the investigations.
Police forced their way into the house after a report that Maina had been unreachable for three days.
The bodies were found in a state of partial decomposition, with Maina's body in the bedroom and his girlfriend in a pool of blood in the toilet.
"Signs of vehement struggle at the living room and a bloody floor across a corridor leading to the restroom and the bedroom left responders' mouth agape," DCI posted on Twitter.
The police have established that Maina and his girlfriend were last seen alive on Saturday night when they got home at around 9pm.
They were in the company of two men.