Woodley tenants reach agreement with city on highrise apartments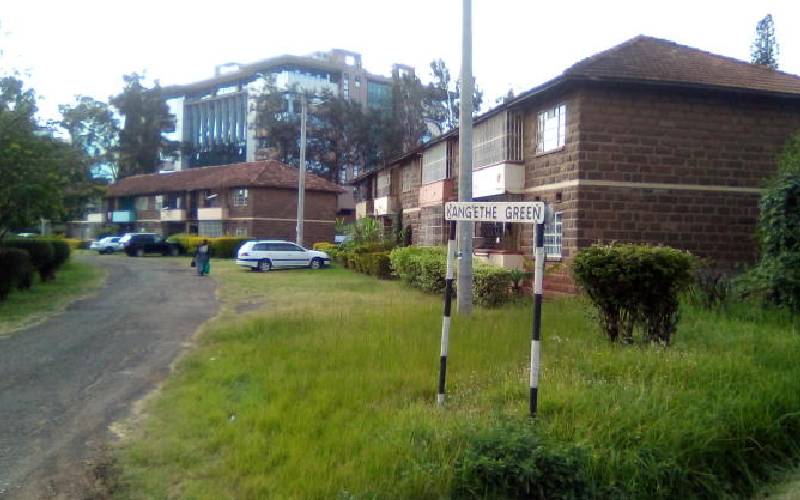 Three hundred tenants of Woodley Estate in Nairobi have a reason to smile after they inched closer to the end of a nearly 30-year-old property ownership wrangle.
This is after they reached an agreement with the Nairobi Metropolitan Services (NMS) to own the soon-to-be developed apartment units.
Woodley is among 10 estates marked for redevelopment in a move that will see highrise apartments built to accommodate more tenants.
Others estates are Bahati, Maringo, Jericho, Lumumba, Bondeni, Ziwani, Embakasi, California and Kariobangi North.
According to Woodley Residents Welfare Society (WRWS) chairman Sam Gachago, this is a major breakthrough as the estate was the first among the 10 to sign such an agreement with NMS.
"We are pleased to announce that we have reached an agreement between WRWS and NMS on tenant purchase ownership that will see apartments constructed in Woodley Estate under Jubilee government's affordable housing projects," he said.
Gachago added: "As you are aware, Woodley Estate is known nationally for the struggles and fights it has had to endure to stop grabbers from seizing the estate, leading to some of our residents losing their lives."
The Director of Housing, Marion Rono, confirmed that the two sides had been in talks: "Yes, there is an agreement but let me refer you to the legal officer who was involved in the discussions as a representative of NMS Director General."
When The Saturday Standard called the director of legal department, Lt Col Biomdo, he declined to comment, saying he was not authorised to speak to the press.
According to Woodley tenants, the struggle has been going on for 29 years and all successive city mayors and the last governor were unable to resolve it.
"But today after several meetings with NMS Director General Maj General Mohamed Badi, we finally have a breakthrough that is good and acceptable to Woodley residents," said Gachago.
He said the agreement provides that Woodley residents will be offered an opportunity to purchase an apartment on the "rent-to-own" scheme.
"When we complete paying then we will fully own the apartments," said Gachago, who is also the chairman of all City-County estates in Nairobi.
The society's vice-chair David Sosah said: "My younger brother who was a leader in the residents' association in 2001 was assassinated not far from here. He was fighting illegal owners from coming to evict the rightful tenants," said Sosah.
He added that in less than a year, NMS has resolved a major problem in Woodley Estate that has been with them for 29 years.
The estate, which was built in 1950 and sits on 100 acres, is surrounded by plenty of open grass fields and leafy trees, was named after British Aristocrat Sir Richard Woodley.
Namayian Konchellah, who came to the estate when she was 19, said they had gone through a lot of mess fighting to protect the estate from grabbers.
"I entered this battle 25 years ago and it has not been easy for us. We have spent a lot of resources. Change is inevitable and it has to come," said Ms Konchellah.