Ndichu Brothers: Police get more information from Murgor sisters over attack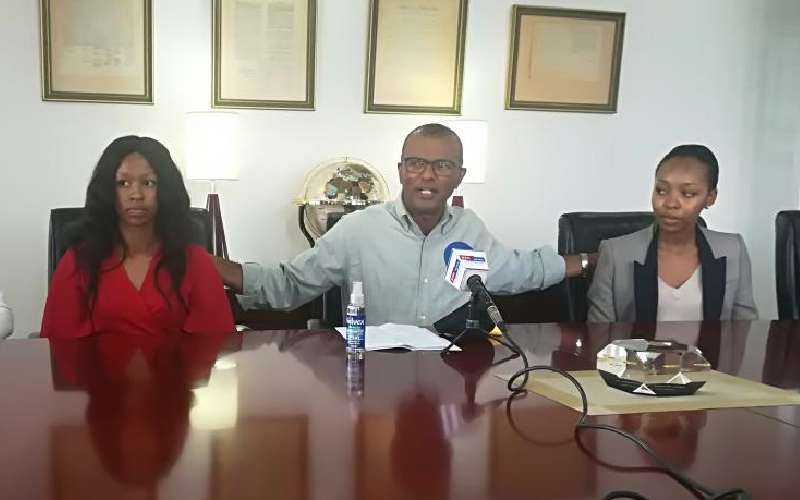 Two sisters who have accused two brothers of assault have recorded additional statements with the police on the incident.
Cheryl and Stephanie Murgor on Monday returned to Langata Police Station, where they also presented to the police a key witness in the matter, Patrick Koech.
Their lawyer, Philip Murgor, on Tuesday told The Standard that Koech was among the people who attended an event at a city hotel where the sisters are said to have been attacked, and he had recorded a statement.
The incident caught national attention after a video that spread on social media showed the two sisters, as well as Eddie and Paul Ndichu in an altercation at the hotel. Cheryl and Stephanie later told a press conference in Nairobi that they were assaulted at a wedding after-party event on the night of October 16.
The sisters additionally told the police of a third person who they said took part in the assault. Although not known to them by name, the sisters told investigators that a woman followed them from the 10th floor of the hotel to the lobby where she threw kicks and punches at them.
Mr Murgor said his clients were now leaving it to the police to conclude their investigations into the incident.
Last Friday, the Office of the Director of Public Prosecutions (DPP) directed the police to dig deeper into the matter before resubmitting their findings to the prosecutor's office.
In a letter to the Akila Police Station boss dated October 21, DPP Noordin Haji outlined 10 points that the investigators are required to cover before resending the file for his advice.
They included recorded statements from independent witnesses, as well as from the police officers who were first at the scene.
Other areas of investigations that the police are required to cover include analysing CCTV footage from the hotel on the events of the night of the attack, obtaining M-Pesa statements and recording statements from the accused.
Sources familiar with the investigations yesterday said the police have so far recorded statements from three people, among them the complainants and the independent witness.
On Monday, as part of their investigations, the police sought information from the Firearms Licensing Board if the Ndichu brothers are licensed firearm holders.
Langata police boss Benjamin Mwanthi had earlier told The Standard that his officers are moving with speed to tie up any loose ends before resubmitting the file to the DPP.