Guns, bullets recovered from suspects driving Land Cruiser V8, Benz in Kilimani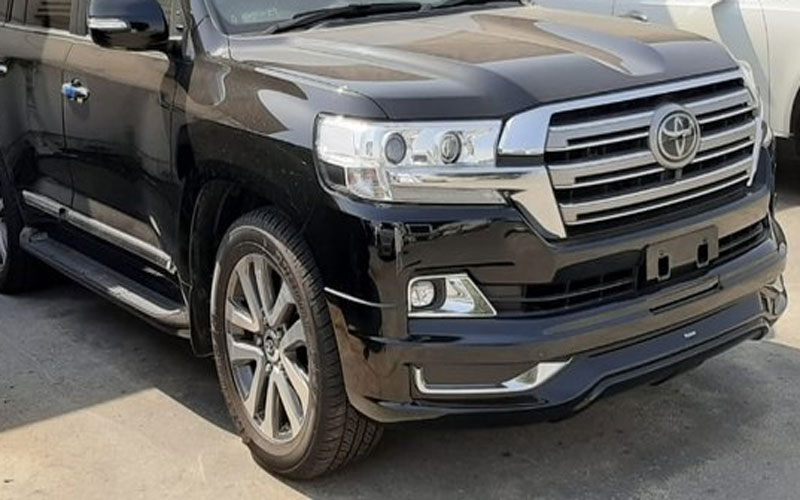 Police in Kilimani, Nairobi have recovered two firearms and seven bullets separately from occupants of two high-end vehicles.
In a report filed at the Kilimani Police Station under the OB Number 17/17/08/21 on Tuesday, two suspects, a man and a woman, were arrested while driving a Toyota Land Cruiser V8 on Argwings Kodhek Road at 2pm.
Police said the vehicle was "strange" as it was being driven without the front number plate.
"[Police] officers on patrol flagged down the motor vehicle at the junction of Argwings Kodhek Road and Ring Road within Kilimani. There were two occupants in the car, namely Chris Mwangangi and Lucia Wanjiku," says the police report.
Police ordered the two to drive the car to Kilimani Police Station, where it was inspected.
A magazineless Ceska pistol, whose serial number had been erased, was recovered. Also retrieved, was a revolver pistol of serial number KE KP 36338.
Police interrogated Mwangangi and Wanjiku to establish who the owner of the Land Cruiser was.
"Mwangangi, who was the driver, revealed that the car belongs to his friend, namely Jeff Maina," says the police report.
Police said Maina was persistently calling Mwangangi at the time.
"The suspect (Mwangangi) spoke to him (Maina), informing him that he had been taken to the Kilimani Police Station for a traffic offence. The owner of the motor vehicle drove in a few minutes later in a Mercedes-Benz car of registration number KBR 786Z. He (Maina) was also arrested."
Police say a subsequent search was conducted in Maina's Mercedes-Benz.
Following the inspection, a Ceska magazine loaded with seven 9mm bullets were found in the vehicle. Also recovered were two handcuffs, a police pocket phone and several identity cards.
The three suspects remain detained at the police station as the Directorate of Criminal Investigations (DCI) officers conduct a probe.