Child, 2, reunites with his mother after bus drama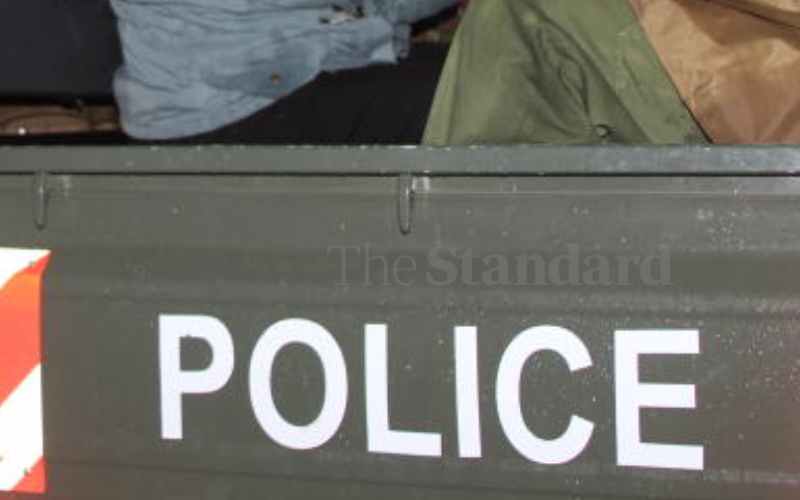 It was a happy ending for a wailing toddler who betrayed his aunt in a Nairobi-bound matatu on Friday, prompting fellow passengers to brand her a 'child trafficker'.
The two-year-old boy reunited with his mother, who confirmed to the police at Railways Bus Station that the guardian is her sister.
The saga, according to a video that had gone viral on social media, started when the boy, who was incessantly crying, defied the pleas of his guardian to calm down.
Some concerned passengers inquired what was wrong with the boy while others teased her to call the child's mother who she said was her sister.
A passenger insisted on talking to the mother using the guardian's phone. The woman on the other end of the line identified the child by a different name from the one the woman in the bus had given.
This triggered fears that the child had been stolen. The woman was travelling with two children who, as it later turned out, are brothers.
Yesterday, officers at Railways police station, where the matter was reported, said the children were handed to their mother on Friday afternoon.
After the child refused to calm down, passengers in the NMOA Sacco vehicle plying the Ngong-Nairobi route demanded that the driver proceeds to the nearest police station.
The driver promptly alerted the Sacco's manager who then alerted the police.
"I asked the driver to proceed to the Railway Bus Station where police officers were waiting," said Sacco Manager Francis Mbogo.
At the bus terminus, the woman was ordered to call the children's mother.
"The police officers asked for the two women's ID cards and compared the surname. The names matched, hence dismissing the 'kidnapping 'allegation," said a police officer attached at the station. The matter was not booked at the police station.