Hafsa Mohamed speaks on 5-day grip by kidnappers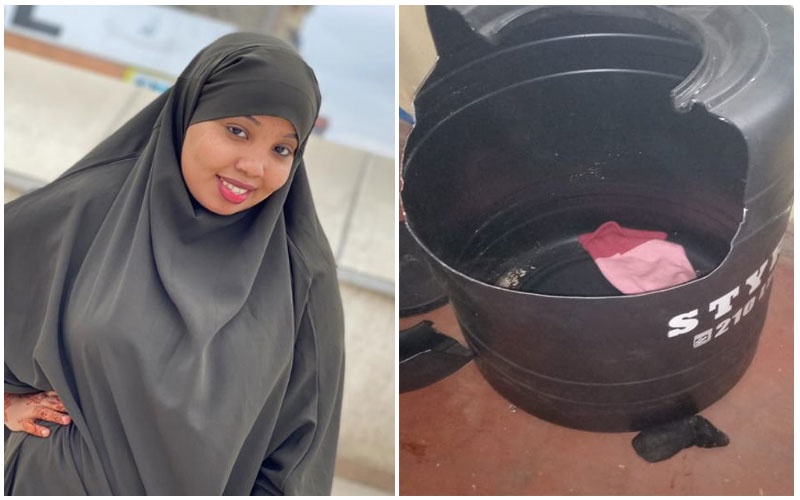 On June 15, Hafsa Mohamed, 23, wanted to help her namesake-friend evaluate a potential tenant before she (friend) could allow him occupy one of her stalls in Kayole at a fee of Sh70,000 per month.
A few minutes to 5pm on the said-date, a Tuesday, the two left Kamukunji – where Mohamed operates a shoe store – for Hafsa Abdulwahab's shop.
Abdulwahab, 21, sells watermelons in bulk in Kayole, and had offered to surrender her stall to the said-buyer.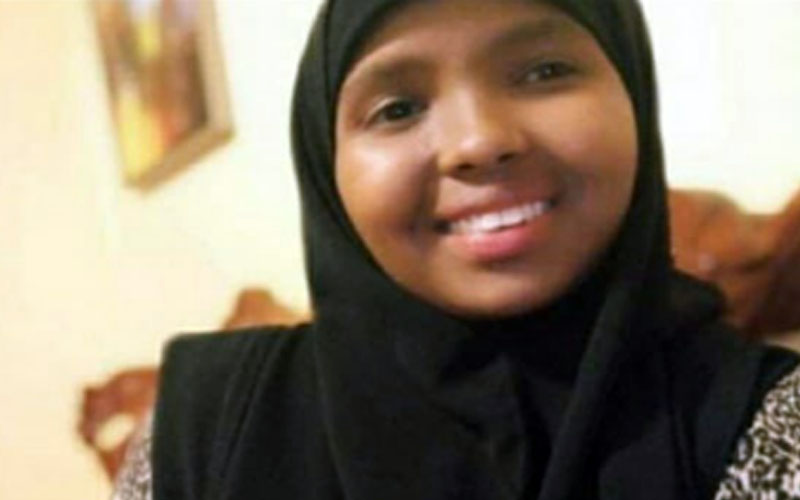 By 6:15pm, the friends were in Kayole. It was around the time when Muslims hold their evening prayers (Maghrib). Mohamed asked if she could pray in Abdulwahab's store, a request that her friend accepted.
"As I was praying, she (Abdulwahab) was on her phone," said Mohamed.
"While still praying, two men came into the store, subdued me and filled my mouth with sawdust," she said.
"They, thereafter, tied my legs with a masking tape. While attempting to stop them from tying my hands, one of the aggressors whipped out a kitchen knife from his trouser pocket and cut me in the index finger," recounted Mohamed.
She said the abductors, thereafter, forced her into a plastic water cylinder that had been cut at the top. The captors then loaded her onto a waiting vehicle and transported her to Matopeni area, 4 kilometres away.
At Matopeni, Mohamed was moved into an unoccupied house, where she was tortured as the kidnappers demanded ransom from her family.
"They'd tell me: 'we know your family is rich. Call and ask them to send us Sh5 million or else we'll kill you'."
While in the unlawful detention, the abductors fed Mohamed once daily, and asked her to relieve herself in the room that she'd been confined to.
"Fortunately, they did not rape or sexually harass me," she said.
The five days she was under abduction, Mohamed said, were "harrowing".
Police managed to trace her captors' phone signals to the Matopeni house, where one of the suspected criminals was arrested on June 20.
The abduction survivor was, thereafter, taken to hospital, where she was treated for trauma.
Mohamed's close friend, Abdulwahab, on the other hand, is still missing. She, just like Mohamed, vanished on June 15 in unclear circumstances.
Abdulwahab's elder sister, Asha Ahmed, has denied speculation that Abdulwahab could have led Mohamed to a trap following a dispute over a debt. It is alleged Abdulwahab owed Mohamed Sh700,000.
"We are shocked at how people are quick to speculate on the circumstances surrounding the two friends' disappearance. For now, finding my sister alive is the most important thing," Ahmed said.
According to her, Abdulwahab was a student at the Kenya Methodist University (KEMU), and would, during her free time, operate her watermelon business in Kayole.
"She has a [watermelon] farm in Bura, Tana River County," said Ahmed, adding: "Upon the fruits' maturity, she'd transport them to Nairobi for sale."
"She hardly entered into trouble with anyone. I hope police trace her and bring her safely home," said Ahmed.
One of Hafsa Mohamed's suspected kidnappers, Ndung'u Njogu, was on Wednesday, June 23 arraigned at the Makadara Law Courts.
The suspect will be in detention for ten days as police investigate the abduction claims.