Huruma crash claims police officer's life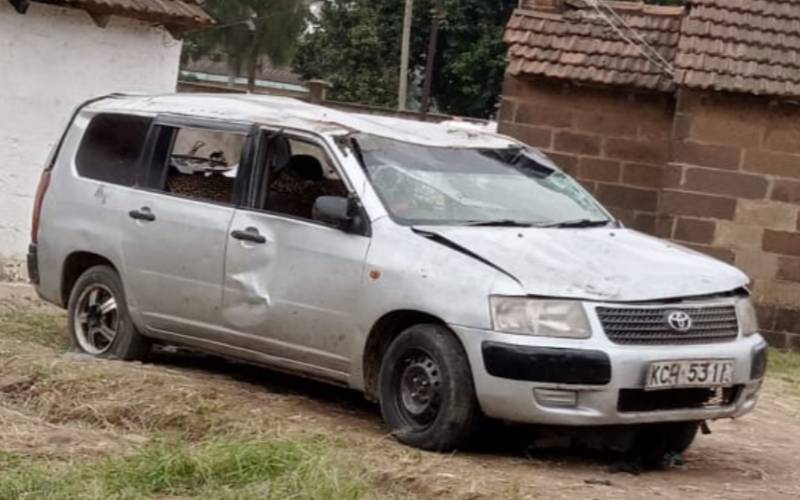 A police officer attached to Pangani Police Station died on Friday, June 4 after being involved in a road accident at Huruma area in Nairobi.
Police Constable Adow Abdilahi lost control of his vehicle on Juja Road at 2am, resulting in the car rolling several times before landing in a ditch. Abdilahi died on the spot.
The accident occurred near the Kariobangi roundabout.
The cop was with a passenger identified as Abdikane Challow, who sustained head and back injuries.
"Challow was rushed to Madina Hospital, where he is admitted. He is in a serious but stable condition," a police report says.
Abdilahi's body was moved to Almini Hospital morgue, police said.
His vehicle, a Toyota Probox of registration plate KCH 531K, was towed to Pangani Police Station.