Police officer held after bystander shot dead in love triangle feud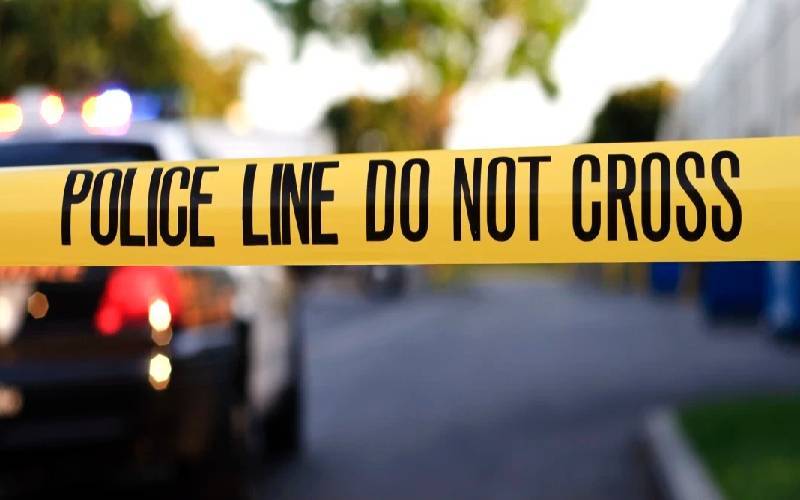 A police officer has been arrested following the shooting of a 32-year-old man in Embakasi, Nairobi.
According to eyewitnesses, the victim, identified as Charles Karugu, was caught in the crossfire after an argument between the officer and an unidentified man in the Kitindo area turned violent.
The two were allegedly fighting over a woman whom the officer claimed was his lover.
At the time, the officer was armed with an AK47, and as the argument escalated, he lifted his rifle, aimed it at his alleged rival and fired. But he missed his target and instead shot Karugu who started bleeding profusely.
Eyewitnesses called for an ambulance, but according to the police, the victim died en route to Mama Lucy Kibaki Hospital.
The officer is said to have picked the gun from the armory to start his night shift, but rather than head to his designated station, he walked up to a butchery in Kitindo and the fight soon broke out.
The officer who fired the shot fled the scene but was arrested when he went to Kware Police Station to return the weapon.
Confirming the incident, Embakasi Sub-county Police Commander Francis Kamau said: "A police constable was arrested in connection to the incident and is currently in lawful custody as investigations into the matter are launched."
The police recovered a spent cartridge at the scene of the crime, and confiscated the AK47 riffle that was issued to the constable, which held 27 rounds of ammunition.
Karugu's body was moved to City Mortuary in Nairobi ahead of a postmortem.
The suspect is currently being held at the Embakasi Police Station and is expected to be arraigned in court on Wednesday.