Man dies during intimacy with girlfriend in Kayole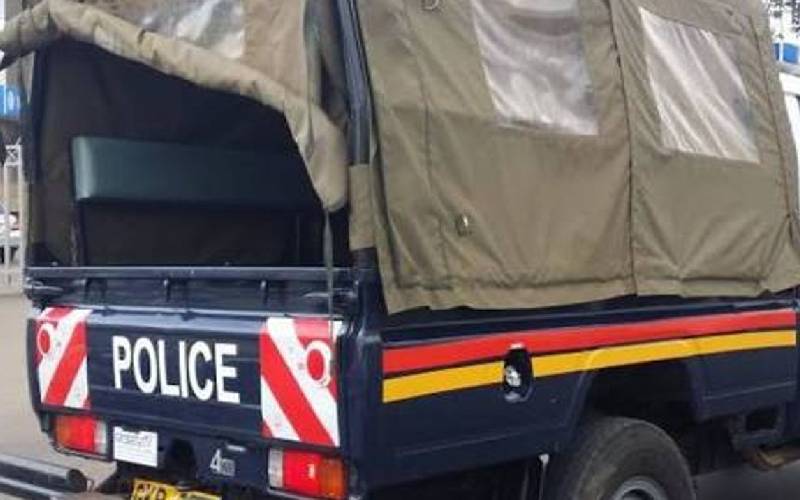 Officers from the Directorate of Criminal Investigations (DCI) are investigating circumstances under which a 44-year-old man died in Kayole during intimacy with his girlfriend.
According to a police report, Fredrick Kyalo died on May 27 while spending time with his girlfriend, Miriam Wangare Githuka in her Soweto rented house.
Wangare,36, said they had been in the act for an hour when her boyfriend made a sharp sound before collapsing on her.
"As we were in the act, he made a sharp sound before passing out," Wangare told the police.
According to a police report seen by The Standard, Kyalo who does not stay in Kayole had visited his girlfriend for a sleepover on Wednesday night before the incident happened.
Wangare with the help of a friend rushed Kyalo to the nearby Mama Lucy Kibaki Hospital where doctors pronounced him dead before administering any treatment.
The scene was visited by police and processed by crime scene officers.
The police report, however, indicates that the body of the deceased had no visible injuries.
The body was taken to Mama Lucy Hospital morgue awaiting an autopsy as investigations continue.
Cases of men passing out and dying during intimacy have been on the rise with sex-enhancing drugs blamed for the deaths.
In January 2021, a 35-year-old man fainted and died in the act while with his girlfriend in Nairobi's Dandora estate.
The deceased's girlfriend Joyce Wairimu reported the matter at Dandora Police after his lover developed complications in the act.
Robert Maina, an employee of Kenyatta National Hospital was having a blissful moment with his lover when he got stuck midway and fainted.
At his house, police found assorted drugs.
In December 2020, A 59-year-old man died in Migori after reportedly taking sexual enhancement drugs (Viagra pills) in readiness for his mistress who changed her mind at the last minute.
According to police reports, the man unaware that his mistress was in her menses, booked her at Urembo Bar in Ntimaru sub-county ahead of the merrymaking.
The woman, however, showed up but was in her menses.
In June 2020, a Kakamega man only identified as Muniala reportedly died in a lodging after a night of intimacy with his girlfriend.
Police reports indicated the deceased took a break from the act and slept, never to wake up again.