Persons with Albinism slam Murathe over offensive TV remarks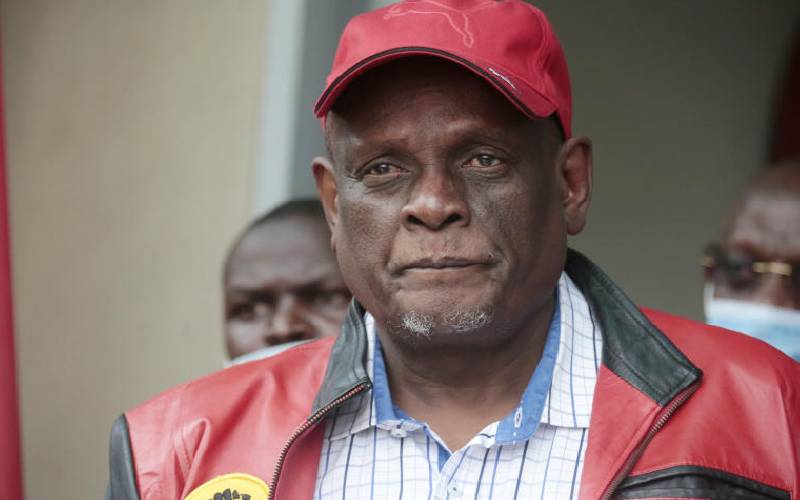 Albinism Society of Kenya has slammed Jubilee Party Vice Chairman David Murathe over his recent remarks targeted at the Persons with Albinism (PWAs).
Yesterday, the society, in a statement said Murathe's utterances on KTNNews 'Crossfire' programme suggesting that having a skin pigment should be viewed as any other complexion and not as a disability is uncalled for and in bad taste.
"The pigment of somebody's skin is not a disability. There is nothing that I can do that Mwaura cannot do, there is nothing that Gachagua can do that Mwaura cannot do, there is nothing that Mwaura can do that we cannot do. In fact, we are going to revisit the definition of persons living with disabilities," Murathe was quoted as saying.
The move comes months after almost similar utterances were made by Suna East MP Junet Mohammed.
The society has since made a formal complaint against Murathe at the National Cohesion and Integration Commission.
"Murathe's statement goes against the spirit and letter of the legal provisions and scientific standpoint," the statement read.
"By stating that a person's skin pigment is not a disability, Murathe goes against the very definition that identifies albinism as a genetic condition."
The society said Murathe's remarks contravene a known fact that albinism is caused by a lack of melanin pigment in the skin that exposes persons with albinism to skin cancer.
"Albinism is caused by lack of melanin pigment in the skin, which not only results to light or white skin colour but also exposes persons with albinism to harmful ultraviolet rays from the sun that can lead to skin cancer."