Why Nairobi residents prefer driving to using matatus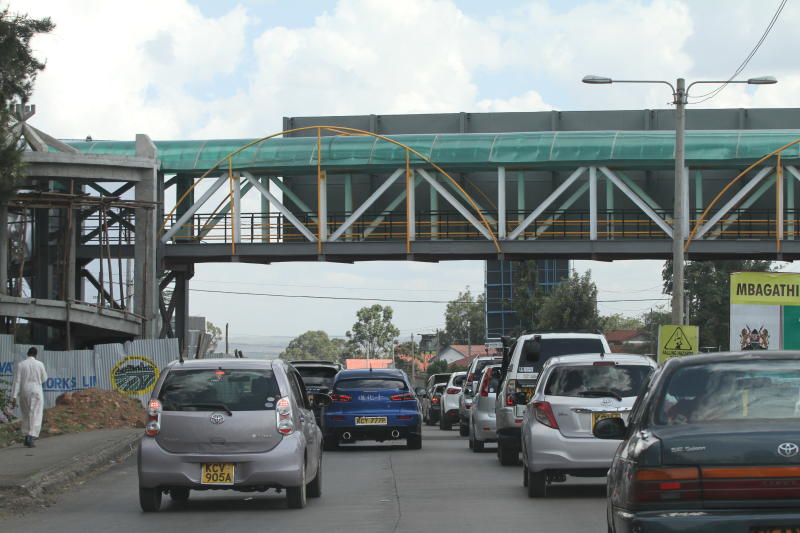 If Nairobi's public transport system was organised and predictable, maybe Jacob Ngammau would board.
Instead, he prefers driving from his home along Thika Road to work along Mombasa Road. It may not be cheaper compared to using matatus, but he insists it is predictable.
"If I use public means, I would spend Sh200 a day but to be sure I need to have at least Sh300 with me because the fares change abruptly," Ngammau, who drives an hybrid car, says.
"When I drive, I know Sh200 is enough to get me to work and back home."
With no elaborate bus transit system in the city, Mr Ngammau has to board two matatus if he chooses to use public means. One from Thika Road to the city centre and another to Mombasa Road.
He says this is an unpleasant experience.
"Let's say you leave home early so as to spend the least amount on fares, only to get to the stage or CBD and you find a long queue, which means the fares will go up," he says.
"You can leave your house very early thinking that you will get to work by 7am and end up as late as 9am."
Matatu Welfare Association Chairman Dickson Mbugua, while acknowledging the lack of a reliable public transport system, says Nairobi residents are fond of cars.
"Nairobians prefer to drive themselves and it is not because there are no other means. There are, though not much organised, but there is this tendency of 'my car' culture which is a wave purely for the middle class," he says.
And there is data to back Mr Mbugua's claim.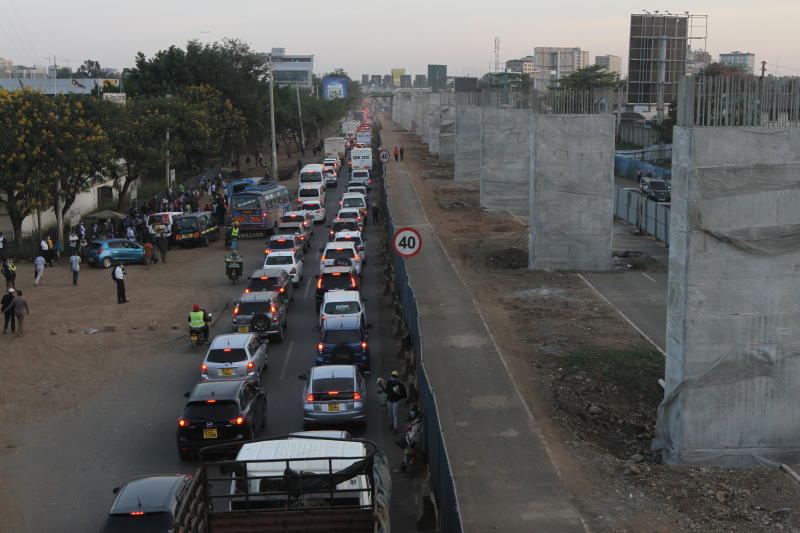 The Leading Economic Indicators report released by Kenya National Bureau of Statistics (KNBS) in January showed there were more automobiles registered in the month of October 2020 (39,509) than in any other month in the one year period ending November.
Of the 12 months, the least number of vehicles registered was 9,249 reported in April 2020.
In the last four years, 2019 holds the record for the highest number of vehicles assembled in the country with 7,802 units. The lowest was 4,884 reported in 2017.
KNBS 2020 Economic Survey data also shows 14,369 saloon cars were registered in 2015; 12,490 in 2016; 11,376 in 2017 and 9,971.
There were also 54,120 station wagons registered in 2015; 46,123 in 2016; 55,322 in 2017; 64,179 in 2018 and 72,512 in 2019.
These figures explain the increase in traffic in Nairobi's central business district despite the government's numerous efforts to construct bypasses and expand roads.
"The only solution to de-congest any city is to give the mass transport system preference so that we encourage the private motorists to leave their cars at home and jump into the Bus Rapid Transit (BRT)," says Mbugua.
Nairobi Metropolitan Area Transport Authority, which is responsible for the BRT system already has planned routes to ease traffic flow.
Mbugua says the mass transport system, with the goodwill of the government and resources, will decongest the city.
"Once implemented, we can introduce a de-congesting fee or parking fee as we know it, which will make it expensive for one to drive their personal cars into the city," he says.
Then, there will be no need of driving to the CBD as the BRT system will have dedicated lanes which will make it fast and they will be comfortable enough for one to even read the papers they commute," he said.