Nairobi city is now back to a default setting, and woe unto you if the nature call demanded that you use a public toilet in the central business district.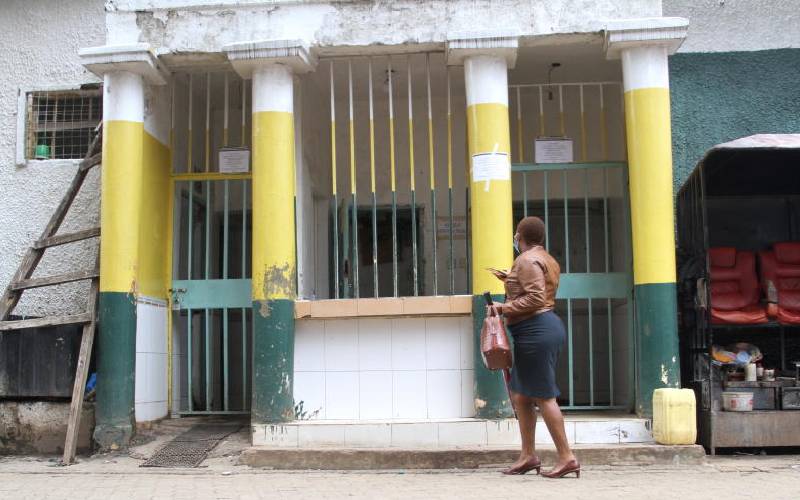 The facilities were on May 13 closed, inconveniencing thousands of people who transit through the city and others who work in Nairobi.
The closure of the public toilets was conducted by police and Nairobi Metropolitan Services (NMS) officers in a move that caught many within OTC, National Archives and Accra Road, unawares.
According to notices by NMS, after conducting the exercise, the closure was done because of security reasons.
Fights over toilets
Investigations by The Standard revealed that the facilities were closed after the groups running the facilities clashed on Monday 10 May when some members failed to contribute money meant for managing the toilets. Further, 16 self-help groups wrote to NMS challenging the legality of those managing the facilities.
A group known as 'We The People', an umbrella body of the groups of traders and self-help groups within the city centre, have also requested NMS to oversee a fair section of new groups. These groups are set to take over the running of the toilets in September 2021 to avoid further wrangles.
"The process should be done in a manner that will guarantee peace, harmony and social existence. It should also be compliant with the law governing the way public contacts are awarded," reads part of the letter by the group's spokesman Peter Njoroge.
Cartels in toilet management
According to Njoroge, things started going wrong in 2018 when cartels brought in by politicians came in.
Normally, the facilities charge Sh10 and have been under the management of different groups within the city. The toilet at OTC is said to be the top in the daily collection.
Until September 2020, Njoroge says there was a protest that forced a meeting with representatives from all parties and NMS. Warring teams were advised to wait for the next contract.
The 27 toilets around the city centre are supposed to be shared equally among the groups with businesses in the CBD, all the other city wards, neighbouring counties, charitable organisations and people living with disabilities.
Larry Wambua, the County Executive for Environment, said the running of the docket is now under the NMS and they are the ones who can explain for how long city residents will have to do without the facilities.