Man collapses and dies outside wines and spirits shop in Donholm, Nairobi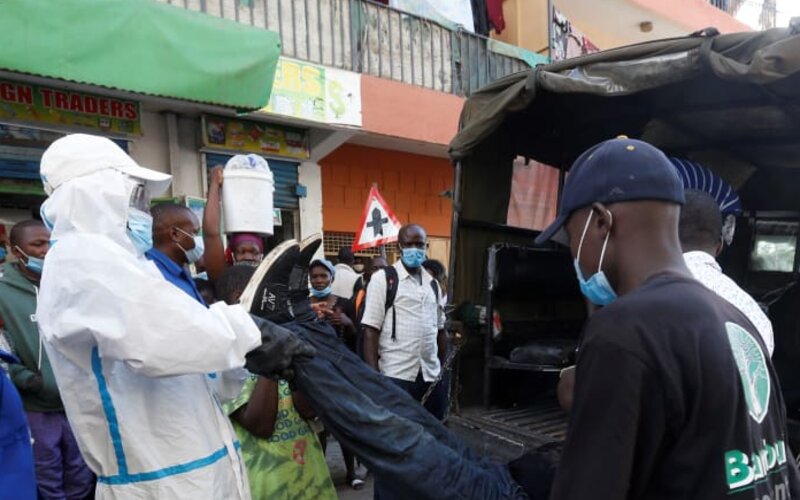 A youthful man collapsed and died on Monday outside a wines and spirits shop in Donholm, Nairobi in unclear circumstances.
Witnesses told The Standard that the unidentified man had entered Jawa Wines and Spirits at 9am. It is unclear whether he ordered alcoholic drinks, or not.
At around 1pm, while outside the liquor store, he collapsed.
When police arrived at the scene, he was confirmed dead.
Health officers dressed in personal protective equipment fumigated the body before it was loaded onto a police van and taken to a Nairobi morgue.
The cause of the man's death remains unclear. However, speculation was rife among onlookers that he might have succumbed to Covid-19 complications.
The Standard reached Buruburu OCPD, Adamson Bungei, for comment, but he said he was in a meeting and would get back after two minutes.
Our subsequent communication to him went unanswered.
Additional reporting by Winfrey Owino