She gave her ex-lover a second chance, but paid with her life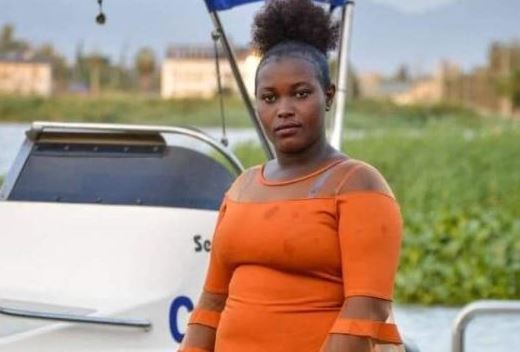 What was initially planned to be a meeting to reconcile two lovebirds ended in tragedy after the woman was brutally murdered and her body left in a car at Witeithie in Juja, Kiambu, on Wednesday.
Catherine Nyokabi, 24, was last seen alive when she left her house in Nairobi's Kasarani estate on Tuesday.
Nyokabi told her friend, Anne Wanja, that she would be meeting her estranged boyfriend, who wanted them to make up, at a city hotel.
This was about two weeks after Nyokabi, who has one child, ended her relationship with the businessman from Kirinyaga on allegations of battery.
At first, she was reluctant to see the man. Past efforts to try and iron out their differences, including interventions by her family and friends, had failed.
Wanja said that this time round, Nyokabi, after numerous calls from the ex-lover, decided to give the man a chance.
At around 5.30pm, she boarded a matatu for Zimmerman where they were to meet. Her plan was to be back home by 8pm to beat the curfew.
Take a quick survey and help us improve our website!
Take a survey
Quit job
Wanja would later call Nyokabi at around 9 pm when she realised that Nyokabi had not returned home as planned.
"We spoke and she told me that she was in Juja and everything was okay. This is the last time I heard from her. Her phone was switched off at around 9.30pm when I called her again," said Wanja.
The friend said that Nyokabi was committed to the relationship and would have done anything to make things work.
Nyokabi had even agreed to quit her job as a waitress at a hotel in Kahawa Wendani to take care of her family, said Wanja.
This, she added, was after the man promised to take care of Nyokabi's bills, including paying rent and buying food.
But at the beginning of February, the lovebirds' relationship hit the rocks.
Wanja said that Nyokabi confided that the man, who was married, was having financial difficulties. As a result, Nyokabi sought to return to work. Her lover, however, opposed this decision and instead wanted Nyokabi to stay at home.
Wanja said the man had told his family and friends that he intended to marry Nyokabi as a second wife.
The relationship was at the stage where he would visit Nyokabi and spend an entire weekend in their rented house.
The relationship has also been confirmed by Nyokabi's father, Gitonga Njogu.
Mr Njogu, who spoke to The Sunday Standard at the Juja DCI offices, said: "I knew them to be lovers. Just like in any other relationship, they had differences, which I would help them iron out. Two weeks ago, my daughter said they had broken up. I told her it was okay and she shouldn't cling on to a relationship in which she was unhappy. That was the last time I heard of the suspect."
Juja DCI boss Richard Mwaura said police were called to the scene of crime by a member of the public who noticed an abandoned vehicle along Bob Harris Road at around 10pm.
When the officers arrived, they found the vehicle stuck in mud. Inside lay Nyokabi's lifeless body on the passenger seat. The car was locked and the driver missing.
On closer examination, they discovered that the body had been mutilated. The eyes had been gouged out and there were visible injuries around the neck and hands.
Mr Mwaura said they launched investigations and arrested the vehicle's owner who confessed that he killed Nyokabi because he was angry that she was going to leave him.
The police chief said the man claimed he had invested heavily in the relationship and could not imagine life without Nyokabi. The motive, Mwaura added, pointed to a case of love gone sour.
Mwaura said the suspect intended to dispose of the body, and that he will be arraigned to face murder charges.