Hunt for CJ: Law professor Patricia Kameri grilled on academic breach
For Professor of Law Patricia Kameri Mbote, dealing with academic malpractices is part of her work at the University of Nairobi (UoN) where she teaches law.
But yesterday, she was on trial, accused by her colleague, Prof Migai Akech, and three of her former students, who were at one point her research assistants, of academic malpractices.
Appearing before the Judicial Service Commission (JSC), she was put to task on why she left Prof Akech out of a concept paper he had authored when she used it to get funds from Ford Foundation.
Her response was that she used the Ford Foundation's grant template, which required her to only indicate the vice-chancellor and herself as in charge.
Prof Mbote was also questioned on the ownership of a property law book. Her three former students claimed that she claimed copyright to the book that was theirs.
She however said the three took her course work writing and converted it into a book. When she became aware that they had a book, she reported the matter to Strathmore University management, which confirmed that she owned the content in the book.
Mbote said two of her accusers were her students and research assistants who had access to all her academic work, while the third was her student at Strathmore.
Take a quick survey and help us improve our website!
Take a survey
The professor was also asked why she took an unpaid leave from UoN to go start a law school at Strathmore. She taught at Strathmore between 2009 and 2012 before returning to UoN.
The JSC commissioners wanted her to explain if it was not a conflict of interest to start an institution that was to compete with her employer for law students.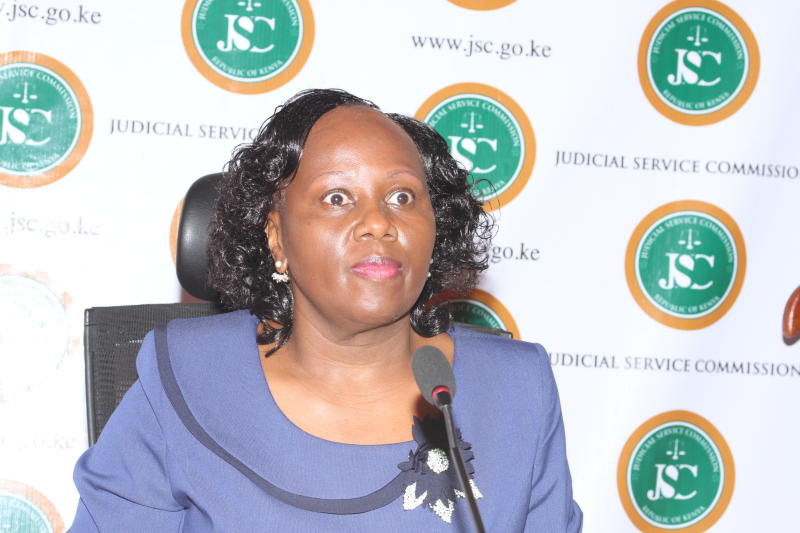 Enrich the legal profession
Her answer was that UoN was happy that during this time, she supervised two more PhD candidates of the institution, adding that she did it as part of her quest to enrich the legal profession.
Mbote said her life is not motivated by money, but changing society. She based this mantra on former US President Thomas Woodrow Wilson's philosophy that men and women exist to make a difference and not money.
"I am a visionary and transformative person and I lead from the front. I got to where people have not gone," she said.
She was also asked to explain her walkout from the UoN to Strathmore when she failed to clinch the dean's position. According to the JSC, she might decide to quit when things get too hot to handle.
Acting Chief Justice Philomena Mwilu explained to Mbote that everyone in the Judiciary looks forward to annoying his or her superiors every morning.
Mbote replied that then she was young – in her 40s – at the time, and now in her advanced stage, she would take things easy.
If she is appointed the next Chief Justice, she said, may be the annoyance will find its way into her many writings, which she finds "therapeutic".
"For me, I find writing therapeutic. When something is disturbing me, I write about it," she said.