Sonko: Man who lived in a glass house and dared to throw stones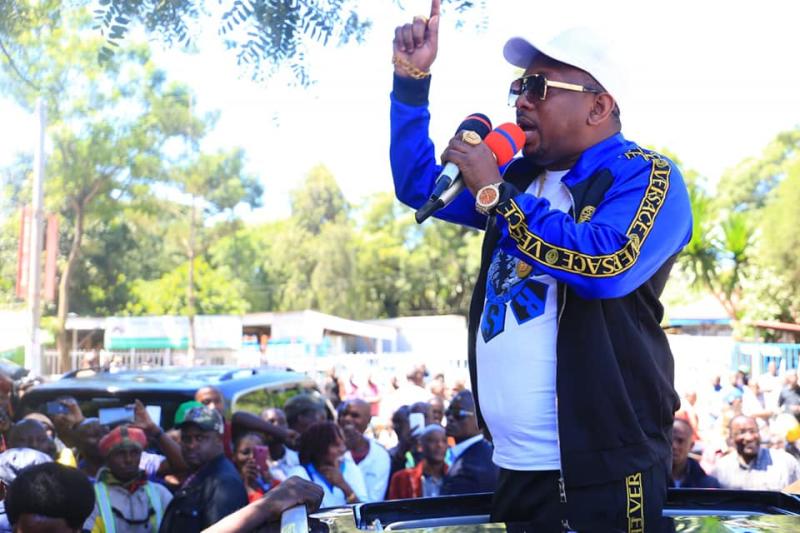 Power can be a good thing. It can also be a dangerous thing.
It can even be a confusing thing. Sonko's governorship was a combination of all these three things. There was some goodness in it. Some danger as well. And ultimately confusion too.
"Unfortunately, it is in the last bit that his government thrived," political commentator Edward Kisiangani says.
The 2013 elections came at the right moment for Mike Mbuvi Sonko. He was on a high from beating two heavyweights for the Makadara MP seat. But it was the context of these elections that sort of defined Sonko's political life.
First, there were new seats to be contested for. A new constitution had increased the elective positions to do away with councillors and bring in MCAs, senators and governors. The political field was therefore crowded.
But there was something else. A case at the International Criminal Court against President Uhuru Kenyatta and his running mate William Ruto threatened to derail their ambitions. Their party of choice, The National Alliance party, needed foot soldiers. It needed ruble rousers. Sonko perfectly fit the bill.
He went on to garner more than 800,000 votes on his election as senator. For context, the President garnered significantly less in Nairobi.
"He had announced himself on the political stage," Prof Macharia says.
Take a quick survey and help us improve our website!
Take a survey
A former State House operative we spoke to said the numbers Sonko managed to pull were a constant talking point at the House on the Hill.
"Everyone in government at the time was in awe of his popularity. He got more votes than the President. And he always used this statistic to his advantage," the source said.
By default, Sonko had the President's ear.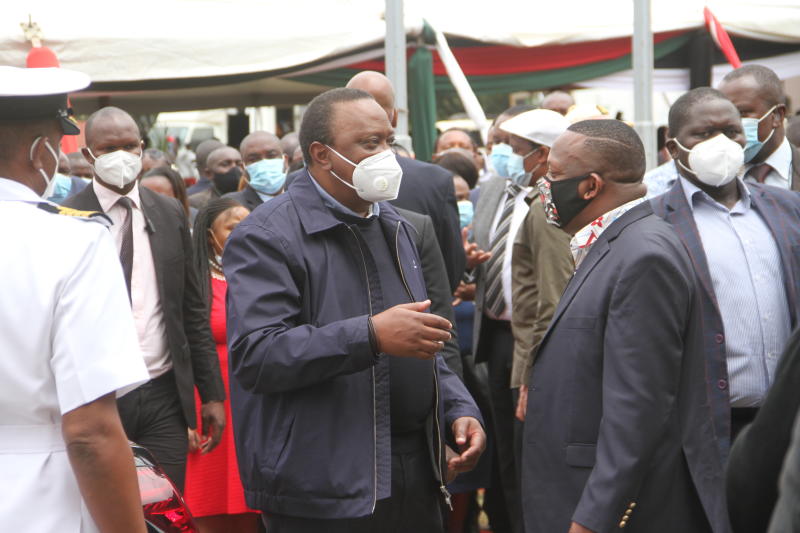 "He was one of the very few politicians who had unfettered access to the Head of State. He would walk in and out as he pleased. And this was no secret."
One of the most public demonstrations of this access was on May 2014, when, as Nairobi Senator, Sonko was invited by residents protesting demolitions in Githurai, and he called the President in the heat of the moment, put him on loud speaker, and their conversation was heard by all present.
From then on, there was no doubt that Sonko was an insider wielding influence. Five years after this, his fame and influence had grown, and he used it as a stepping stone to the governor's seat. This, though, did not come with resistance.
By that time, his loudness, flashiness and near disregard for law rubbed a few people the wrong way. His nomination, to get the party ticket, wasn't automatic, and many thought the governor's seat was too big for the man.
"Sonko's candidature was a bit complicated," Jubilee Party Secretary General Rafael Tuju told The Standard in a past interview. "We tried our best to ensure the choice we took was the choice of the people. If we did anything else, we'd be accused of imposing a candidate on the electorate."
At the time, he said the party's hands were tied with the popularity Sonko enjoyed in the run-up to the election.
"The people were calling out for him. Would you want to blame the party or the people who elected him," Mr Tuju said, adding that when he presented his candidature to the party, Sonko had been cleared by the Ethics and Anti- Corruption Commission as well as the Independent Electoral and Boundaries Commission.
"Really, what could we have done? If we rejected him, our opponents were waiting to snap him up."
Sonko got nearly 900,000 votes in that election. The Sonko phenomenon was at its peak. Unfortunately, this is when the madness started to set in.
Sometime in 2014, a Kenyan delegation visited China for another of many benchmarking visits that became a hallmark of the devolved system of governance. The delegation was composed of business people, top level politicians and government operatives that included Cabinet Secretaries and Permanent Secretaries.
"The entire trip was an embarrassment," a leading businessman on that trip told The Standard. "There was alcohol and some debauchery involving him and another top female politician."
Another individual who was part of that same group said it took the intervention of another female government official to speak to the President and get Sonko and the other politician to cool things off. "It was too much for us," the official said.
The debauchery in the Far East was to follow the two back home and in later years, what was interpreted as a bitter fallout between the two led to the online leaking of photos of the two. It was downhill from there.
"Everyone wants a rubble rouser in their ranks," Reuben Ndolo, a former Makadara MP says. "They have their value. But not when they start upsetting your own cart."
With time though, perhaps after getting caught up in his own hype, Sonko started his one-man assault on the government that, Ndolo maintains, propped him.
In 2018, a classic example played out.
Debate had been ongoing for years over the decision to keep matatus out of the central business district. For Nairobi, a city often chocked with traffic, this discussion receded Sonko. But as a player in the same industry, it was widely believed that Sonko would help solve the crisis.
In December of that year, he directed that matatus cease operating within the city. A decade earlier, he had fought a similar order in court when the then Transport minister John Michuki made a similar directive. He won that time. This time though, the directives had a tinge of selfishness.
A week before this directive, at a meeting in Nairobi, the governor called on a few matatu operators and had a candid conversation with them.
"He told us that there was money to be made. That we could bring order to the industry and make something out of it at the same time," the operator, who at one time was employed in Sonko's transport business, said.
"The plan was simple. Kick all matatus out of town, start a fresh vetting process to see which operators would be brought back into the city. But the vetting was to be done by members of his Sonko Rescue Team, who would also double up as the stewards at the matatu stage. Every matatu was to part with Sh400 every day," he said. "The revenue was not to go to the city council."
On average, some 20,000 matatus make it in and out of the city every day. A Sh400 toll translates to some Sh8,000,000 every day.
Another matatu owner that The Standard spoke to said when the operators realised this, they had to act.
"The following day we sabotaged that move and made sure the city came to a standstill. We know the bottlenecks in the city and directed our vehicles to these places. The entire city couldn't move. Children got home past midnight. It was painful at that time, but we had to protect our investment," the matatu owner says.
While the idea of controlling the transport industry fizzled out, his paranoia heightened.
"He was seeing enemies everywhere," a Nairobi MCA, who was once a Sonko ally, says. "He couldn't trust anyone. Even we who'd helped him stay in power within the county assembly."
In December 2019, some of these enemies caught up with him when he was waylaid in Voi en route to Tanzania in a bid to escape arrest by detectives from the Ethics and Anti-Corruption Commission.
Before the arrest, he had become paranoid. Putting his trust in secret cameras, secret recordings, secret documents, secret State House plots, secret plots to poison him, enemies at work, enemies at home, enemies in and out of his head, Sonko had been operating like a KGB oligarch with no friends.
The paranoia meant he chose to trust no one, turning City Hall into a game of musical chairs, firing and shuffling staff at will, with little regard to the importance that continuity has to play in the running of a city.
The MCA says Sonko started treating every piece of advice as if it was a plant from his enemies.
"He kept telling me I have been sent by Kibicho," says the MCA. "It became untenable to support him."
The relationship between Sonko and Karanja Kibicho, the Principal Secretary in the State Department for Interior, can be described as abrasive, at best, with the two going at each other at every given opportunity.
Mr Kibicho has gone on the record as saying he has had nothing to do with Sonko's recent woes. Instead, other leaders have said the wounds currently bedevilling Sonko are self-inflicted. They include the signing away of the city to the Nairobi Metropolitan Service.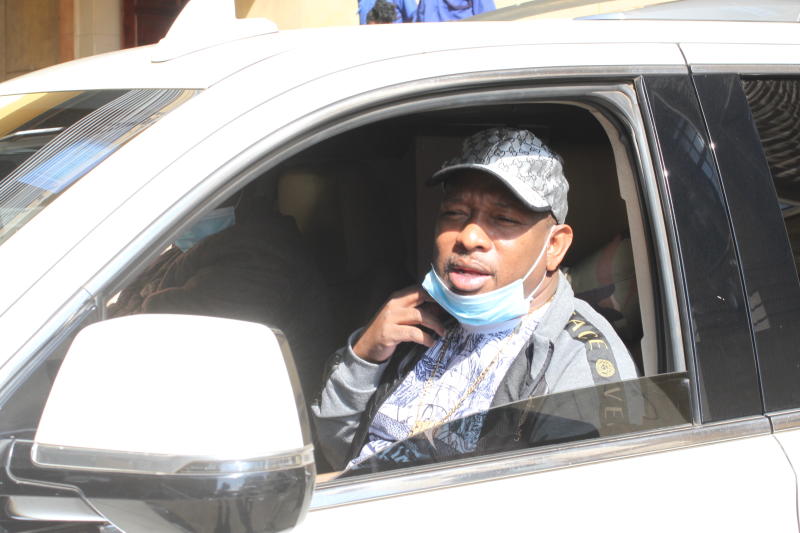 "There's a difference between being popular and being a leader," Nairobi politician Esther Passaris said in an interview in January 2021 on KTN.
Ms Passaris has seen both sides of Sonko; the Sonko who gives a helping hand and the vicious politician whose favourite way of dealing with an enemy is through the scorch earth method - modernised through the broadcasting of leaked conversations. "If an election was called for Nairobi governorship today and all things were constant, with no cases, he would still win," political commentator Javas Bigambo says. "He is still very popular. And very smart."
Mr Bigambo says his influence was quickly going beyond Nairobi and into Ukambani, where even in the recent Senatorial by-election, leaders pushing different sides still realise that him endorsing a candidate might tilt the vote.
"That is why Kalonzo and Muthama are trying to claim a part of the man," Bigambo says.
After his most recent arrest, detention and eventual release, Wiper leader Kalonzo Musyoka and UDA Secretary General Johnstone Muthama sought Sonko's audience. Even while he was behind bars.
Back in Buruburu, where it all started, Sonko gets rave reviews from local youth.
"He has done a lot of things for us," John Kyallo says. "He set up a car-wash for me and a few friends. That has been the source of our livelihoods for the last four years."
For them, Sonko represents the small steps of moving forward in life.
"He will not buy me a car, or give me an office job… but he has given me something to do every day," Kyallo says.
Next to Kyallo is a black 5,000-litre water tank that represents a livelihood for him and many others. His is not the only one, throughout the city estates, such water tanks dot the roadsides.
"He has a special heart for the people," his long-term neighbour in Buruburu says. "But he can be erratic. When you cross his path he deals with you there and then."
The neighbour, now in his 50s, then takes a long sigh before he adds: "I guess he is just human. Like all of us, he has his weaknesses.
The rise and fall of Mike Sonko
Before the fall, Mike Sonko came, saw and conquered Buru Buru. His eyes on the bigger prize, shortly Nairobi fell to the heavily blinged politician.