Covid-19 regulations flouters to clean streets and markets for a week
The Nairobi Metropolitan Services (NMS) will supervise 57 people who flouted Covid-19 regulations as they do community service for a week.
The 57 had been held at the Kilimani Police station over the weekend. They were on Monday arraigned at the Kibera Law Courts and were released on a community service order.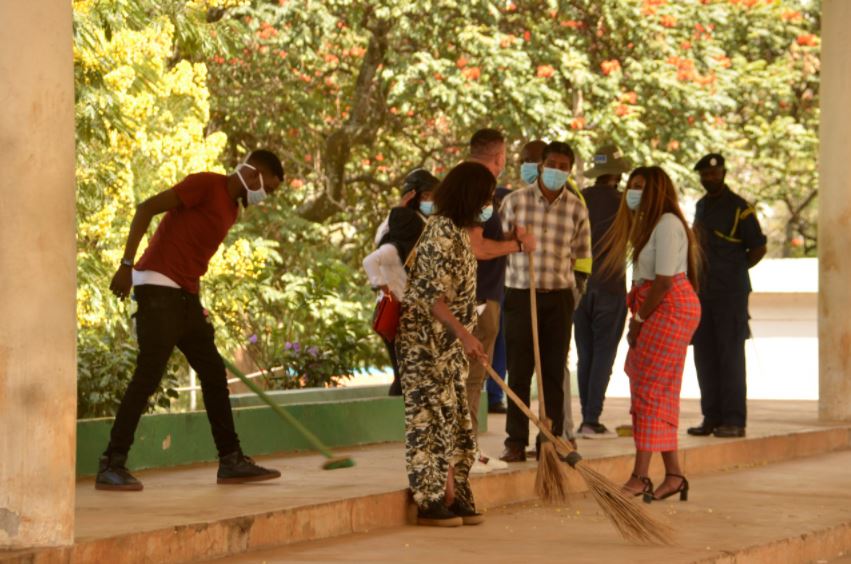 Through their official Twitter handle (@NMS_Kenya) NMS said they will be posted to various facilities within the city.
The 57 are expected to report for the exercise at 8am to clean up Marikiti Market and Muthurwa Market, the Globe Roundabout and Nairobi River, and leave at 5pm.
They are expected to report at 8:00 AM - 5:00 PM for the entire week for their services including clean up of Marikiti and Muthurua Markets, Globe, Nairobi River,as will be assigned. Police will rearrest and arraign in court those who do not abide for a stiffer punishment pic.twitter.com/eHgRBCnEFC

March 22, 2021
NMS says those who skip the exercise will be re-arrested and arraigned in court where they will face stiffer penalties.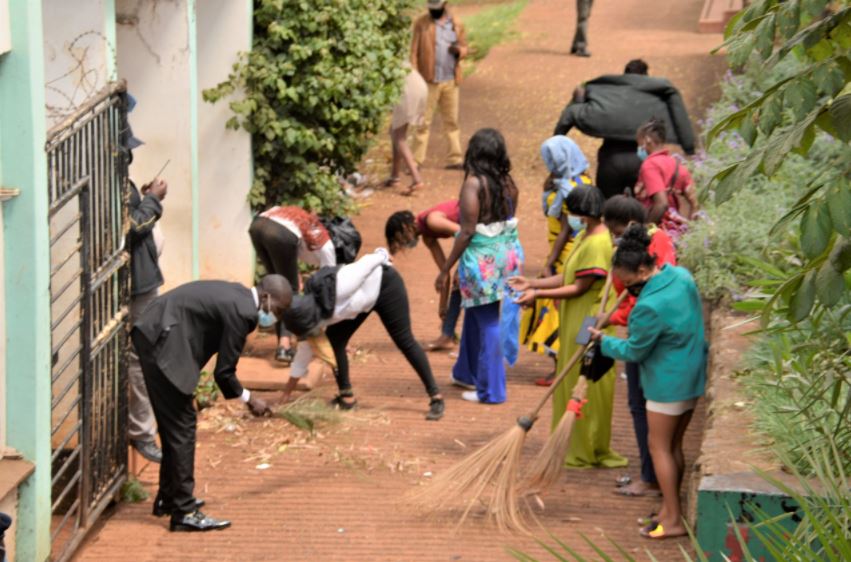 Kenyans on Twitter posted reactions to the announcements...
User Philosopher Mustafa @mustafacurtis said, "This is more effective than just fining them. If we had done this we could be far"
Take a quick survey and help us improve our website!
Take a survey
This is the best thing NMS has ever done , Kudos ??????????????? .I'm almost forgiving the wrongful parking messages. @Githinji_25 — Keith Ayodo (@Smiling_Ninja_) March 22, 2021
Kavingi @kavingi added, "If you guys would be this ruthless to cartels then we would have a surplus budget. Do you know of parking cartels where you are losing millions daily? Stop PR and make Nairobi great again."
Wambui Babu @wambuibabu said, "This is laudable. Let minor offenses be punished in this fashion. Please also arrest those not masking and make them clean government clinics."
Unalala ukitesa,unaraukia kuteseka — Djothefu (@Dj0thefu) March 22, 2021