Reprieve for ex-Governor Mike Sonko as court stops his prosecution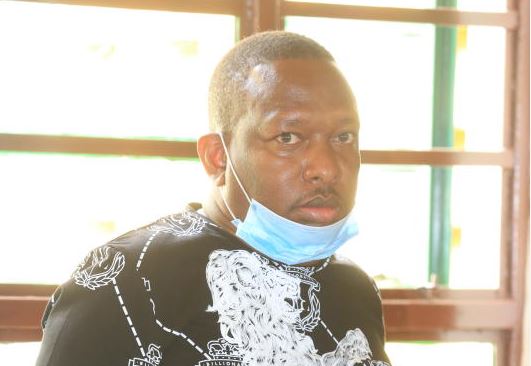 Former Nairobi Governor Mike Sonko got a huge relief after the High Court temporarily stopped his criminal prosecution.
Justice Weldon Korir restrained the Director of Public Prosecution (DPP) and the Director of Criminal Investigations from proceeding with two cases at the Kiambu and Kahawa Law Courts where Sonko was charged with assault and terrorism.
According to the judge, the former governor had proved that the two criminal cases were initiated out of malice, following comments he made during a political rally in Nairobi on January 24 and that the trial will remain suspended until the case is heard and determined.
"He has established that the trial was as a result of comments he made during the political rally and that they do not meet the constitutional threshold to warrant the trial. The court, therefore, issues an order suspending his trial in the criminal cases pending the determination of the suit," ruled Korir.
Justice Korir however stated that his ruling does not affect other corruption cases the governor is facing since they were initiated before January 24, 2021, and that the cases should proceed unabated.
The former governor was first charged on February 2 before Kiambu Magistrate's court with nine counts of assault, causing bodily harm to the complainant and forcible entry into a property in Buruburu Estate in Nairobi.
He was however re-arrested by an anti-terrorism police unit who sought to detain him for 30 days on suspicion of engaging in terror activities.
On March 4, Sonko was again arraigned before the Anti-terrorism court at Kamiti Maximum Security Prison where he was charged with recruiting unknown persons to participate in terrorism activities.
The prosecution alleged that he committed the offence on or before January 1, 2021, at an unknown place within the country.
He was also accused of being in possession of terrorist materials including military attire which the prosecution claimed he was using to facilitate terrorist acts.
Sonko then filed the suit to challenge the two criminal cases, arguing that he was being politically persecuted for comments he made during a public rally at Dagoretti North held by politicians allied to Deputy President William Ruto.
According to the ex-governor, the prosecution framed an evil scheme to silence him using falsehoods and illegally detain him over criminal charges which had no basis.
He added that the intention was to subject him to psychological, mental and physical torture because he made public comments touching on certain individuals holding high government positions who swore to punish and silence him.
Justice Korir agreed with his submissions, ruling that no man should be subjected to a criminal trial that violates constitutional tenets.
"Any prosecution that clearly violates the rights of a person must be stopped from the onset. It is clear that he was arrested and subjected to prosecution on account of some statements he made during a political rally," ruled Korir.
He stated that allowing the prosecution to go on without first determining whether the trial was initiated out of malice to settle political scores will be unfair to the ex-governor.
He added that the court must stay awoke to protect people's rights especially when the prosecution points to a threat to people's liberty which has to be nipped in the bud before it escalates.