Governor case to be heard in Nairobi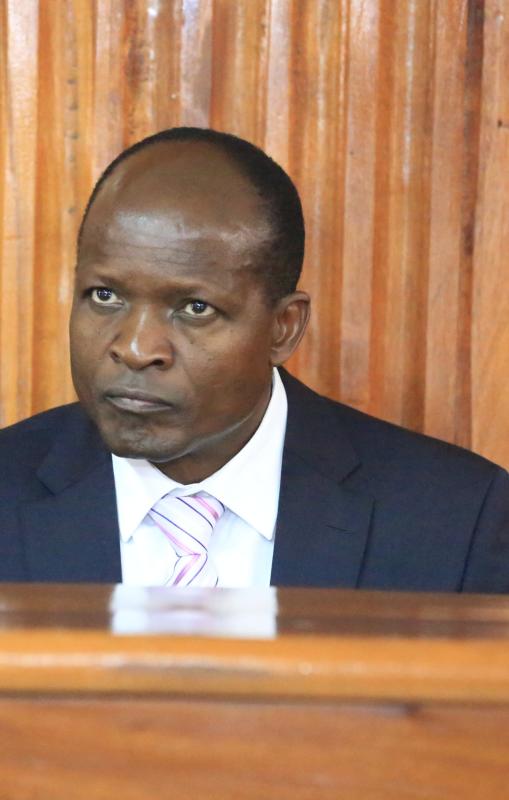 The multi-million shilling graft case against Migori Governor Okoth Obado and his associates will be heard in Nairobi following refusal by a judge to transfer it to Migori.
Justice James Wakiaga ruled that it would not be possible to have a free and fair trial if the case was transferred to Migori, given the high status of the governor (pictured) and his co-accused within the county and its environs.
Justice Wakiaga dismissed claims by Joram Otieno, one of Obado's co-accused, that they had been facing hardships travelling to Nairobi for the hearing of the Sh373 million graft case. He ruled that the claim was a basis for not transferring the file, since some of the accused were comfortable with the case in Nairobi.
"I find that his co-accused seems to be comfortable with the matter proceeding before the anti-corruption court in Nairobi, and find no merit on his claims of hardship. The application to transfer the file is, therefore, dismissed," ruled Wakiaga.
Obado, his four children and business associates were charged in August last year with conspiracy to embezzle public funds through a chain of corrupt business deals and payments of millions of shillings from the County Government of Migori for ghost work and services not delivered.
The governor's children Dan Achola, Scarlet Susan, Jerry Zachary and Evelyne Odhiambo were charged. Others were businessman Jared Oluoch Kwaga, his wife Christine Akinyi Ochola, mother Penina Auma, brothers Joram Otieno and Patroba Otieno, and sister-in-law Carolyne Ochola.
They faced a total of 28 charges, with the crust of the prosecution's case being that they conspired to defraud more than Sh300 million from Migori through deceit, conflict of interest and blatant theft.
Obado faced eight other counts, where it was alleged that he received Sh26 million as kickback and wired the money to his children's personal accounts. [Paul Ogemba]