Autopsy: Businesswoman Caroline Wanjiku was killed with a blunt object
Autopsy shows businesswoman Caroline Wanjiku Maina, whose body was found in Kajiado five days ago, died of head injuries inflicted with a blunt object.
Investigations into the murder of the 38-year-old have now fanned out to Embu County Government where one of the suspects in her murder works.
Officials from the county government will be required to help investigators to find out whether Wanjiku did business with the county.
The probe team will also seek information from a bank in Embu after it emerged that the woman received Sh2 million from a bank.
They hope that by following the money trail, they will unravel the murder mystery.
From the County Government and the Embu bank, the DCI will be seeking to understand who and why the money was sent to Wanjiku's accounts.
At the same time, the investigators want to establish details of a senior county officer and whether she had any dealing with Wanjiku.
Detectives from the Dagoretti DCI who are probing the death of the mother of two, believe that there was a link to Wanjiku's death and the Sh2 million that was wired to her account.
On February 12, when she was reported missing after visiting a bank in Ngara, she had withdrawn Sh350,000 from her account.
Preliminary investigations by the police say the ex-banker, who left her job as a loans officer at a local bank to pursue business, had received the money on February 5, only a week before she disappeared.
Investigators believe that the money she received could have been her source of problems.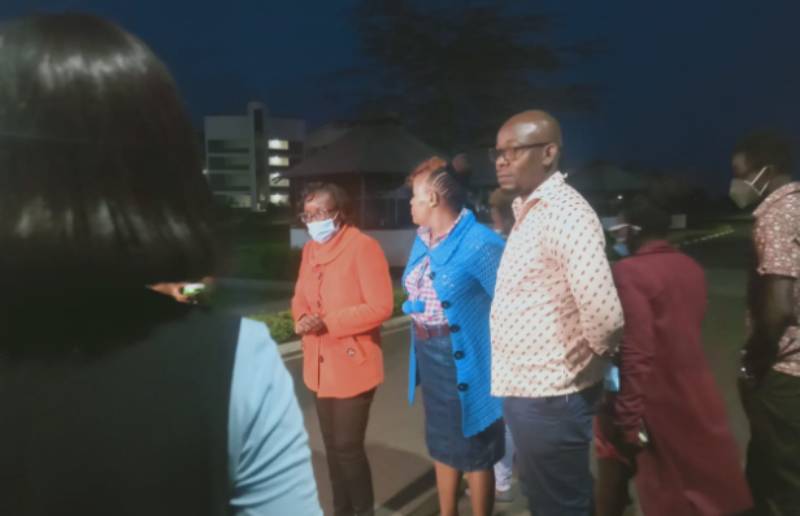 On Tuesday, senior investigators at the Nairobi County DCI offices were contemplating handing over the investigation to the DCI homicide unit.
Another team of investigators spent the better part of the day seeking CCTV footage from the bank where Wanjiku last visited the day she went missing.
The investigators have also applied for CCTV footage from the Integrated Command Centre on the movements of Wanjiku's car from Ngara to Gatina School in Kawangware where it was found dumped.
Of interest to the police are two other motor vehicles that the police believe the killers used to ferry the body to Kajiado. The second vehicle is believed to have been used by another group of men who are still at large.
Last week, a DCI officers based at the Dagoretti DCI, told a court that prior to the discover of the body, the police were investigating a case of kidnapping.
"The respondents may interfere with the search of the victim and cause harm to her,'' said Ernest Kinyua of Kabete DCI in a sworn affidavit presented to court last Wednesday.
Police investigations have pointed to a possibility that Wanjiku's death could be linked to a threatening text message sent to her phone.
The investigators are also looking into the possibility that her death could be linked to a deal gone sour.