Valentine's Day and Men's conference clash on Twitter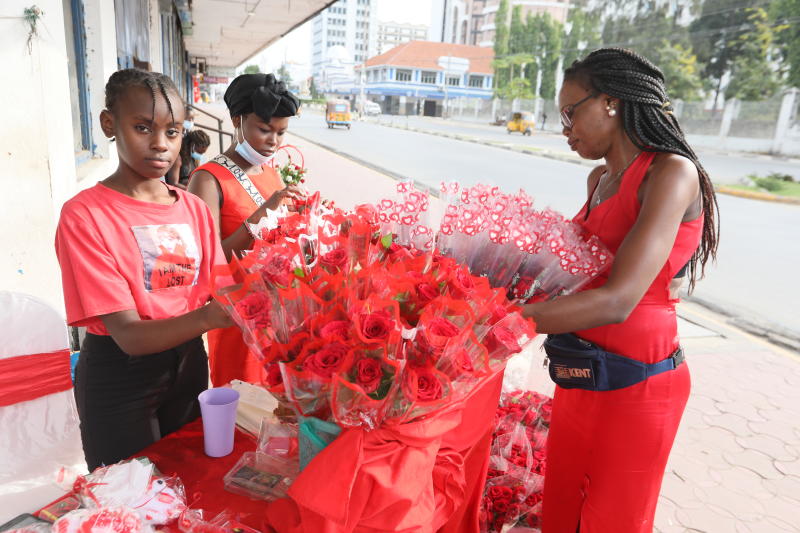 Men's Conference, an imaginary annual event has been set to counter Valentine's Day, a day when lovers are expected to express their affection with gifts.
Valentine's Day, historically, is a celebration of love, where men mostly buy red roses, chocolates, and organize special dates for their lovers, which is seen as a sign of atonement or romance.
However, some men have united against the idea of Valentine's Day and formed an imaginary conference to enable boyfriends and husbands to escape from meeting the expectations for their significant others.
The idea started as a joke a few years ago, but proponents of this made-up event have managed to stick with their imaginations, coming up with scenarios which include the lining up of imaginary speakers and even setting up an agenda for the non-existent event.
And this year, 2021, the conference, which supposedly is being held in Zambia, is taking a new twist where the men are formally launching the Stingy Men's Association.
An association, where some critics claim only those with empty wallets have crawled and found their home under it.
Take a quick survey and help us improve our website!
Take a survey
With these two events clashing, Twitter is throbbing with hilarious postings.
The #MensConference Brings All Men across the World. International Guests from Northern Korea Arriving to the #MensConference2021 pic.twitter.com/Ced4poi7BX — #MensConference (@DARSIL254) February 12, 2021
Mzee Kibor, a famous farmer in Eldoret has been named as the patron of the non-existent event and is expected to virtually address 'the crowds streaming into an undisclosed location' according to tweets that have gone viral.
"Here I set off to my digital office with all set virtual address. All men should be tuned in and get these notes from Patron Kibor. Follow my page @MzeeKiborr for live updates from men's conference and be nourished," reads one of the memes.
Having talked to president Uhuru Kenyatta and my friend Raila Odinga, they gave agreed to lift the curfew for tomorrow to allow all men attend the men's conference. This is great development to ensure me are enriched with lie skills from yours truly mzee kibor.#MensConference pic.twitter.com/JPgxgFzwPN — MZEE KIBOR PATRON (@MzeeKiborr) February 13, 2021
Public Announcement to all the MEN out there:

The bus that goes to #MensConference leaves at 4am. I'm told we need to bring more clothes because we are not sure when the conference will end.

Thank you.
Don't kill the messager — Tsietsi Matlakala (@TsietsiRubbish) February 12, 2021
Men's conference arrivals kindly use secret routes to avoid being followed by your girlfriends #MasculinitySaturday pic.twitter.com/8pMJgZPZj4 — Eddie Butita (@eddiebutita) February 13, 2021
#MensConference
Huge Huge traffic snarl up as you approach the venue. Gents, let up park our vehicles outside . The parking lot is full! pic.twitter.com/wkpoEG5gQZ — M'Mworia (@denuhk) February 14, 2021
Guys! I have been chased away from the #MensConference for receiving my wife's phone call. I am accused of using unmanly language by saying "Yes sweetheart". — Haron Ototo (@OtotoHaron) February 14, 2021
Additionally, the launch of the Men's Stingy Association is also in the offing and has been highlighted as among the top agendas for the day. Their motto being, 'Let me see what I can do'.
Tomorrow we officially Launch this training Headquarters #MensConference2021 #MensConference #MasculinitySaturday #Ruto pic.twitter.com/vg0II49hnw — Asewe Bin Asewe (@AseweBinAsewe) February 13, 2021
The ceo of stingy men association catching one for the road before delivering his speech later on today #MensConference pic.twitter.com/H6wOe0FM2u — Fredrick Adera (@adeefree) February 14, 2021