Government spokesman Oguna warns against Huduma cards fraud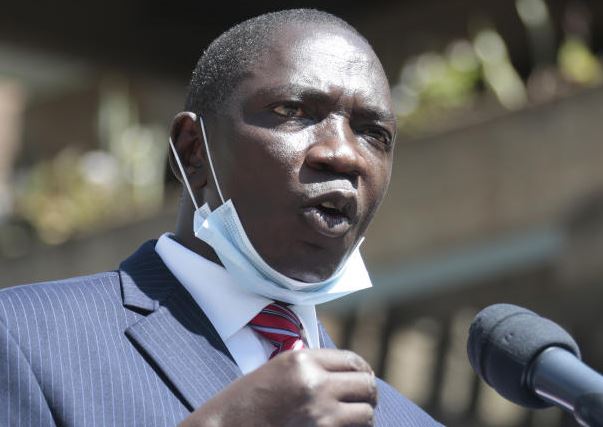 Government spokesperson Cyrus Oguna has asked Kenyans to look out for fraudsters presenting themselves as Huduma Namba agents.
Oguna implied that some people have received messages asking them to pay a sum of Sh100 in order to be issued with Huduma namba cards, which is against government protocol.
"Huduma cards are free. Nobody should ask you to pay," Oguna said in a televised address on Wednesday.
He reiterated that persons who registered for the service will receive text messages from Huduma Namba and not the normal telephone numbers.
Some 37 million Kenyans registered for the service during the first phase.
However, those who did not have no reason to worry as the government plans to roll out another registration exercise in April 2021.
The Government has also expressed concern over the low response on the issuance of the cards, saying that out of 2.2 million messages sent, only 300,000 have been responded to.
Late last month, Interior Cabinet Secretary announced that his ministry will send out short message notifications to registered persons, informing them where to collect their cards.
Eligibility
Kenyans who have attained the age of majority (18) are eligible to apply for Huduma cards.
The Huduma cards form part of the new identification, as National Identification cards (IDs) are being phased out.