Trafficking cases on the rise as economy slows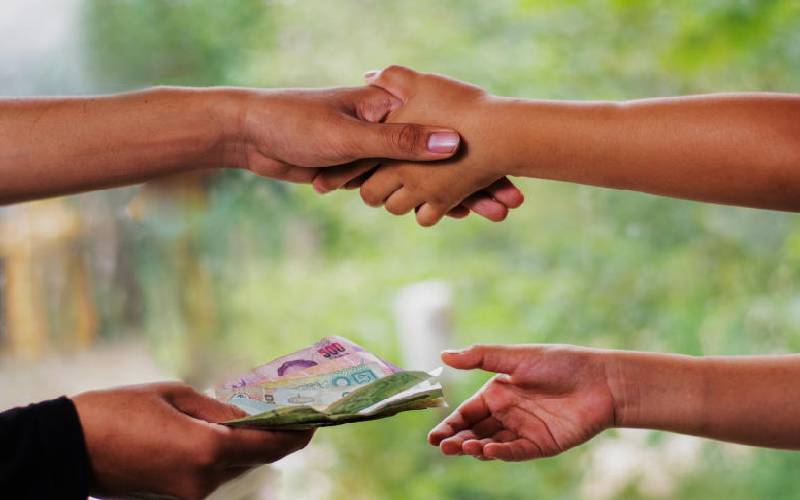 More people are at risk of becoming victims of human traffickers due to the economic fallout caused by the coronavirus pandemic, a United Nations agency has warned.
Some 50,000 people were trafficked to various destinations according to the 2020 Global Report on Trafficking in Persons released yesterday by UN Office of Drugs and Crime (UNODC).
The report looked at data from 148 countries, including Kenya between 2017 and 2018.
The figure is double the nearly 25,000 cases of human trafficking that were reported to UNODC in 2016 and shows a worrying trend which the UN agency warns will be exacerbated due to Covid-19.
"As with previous economic crises, the sharp increase in unemployment rates brought about by the Covid-19
pandemic is likely to increase trafficking in persons, particularly from countries experiencing the fastest and
most persistent drops in employment," the report said.
Trafficking figures in Kenya have risen exponentially in the period covered by the report.
While the report does not state whether the increases reflect an increase in trafficking, or rather in the reporting and detection of trafficking, the data provided to UNODC shows a surge in the number of cases.
From 10 cases in 2015, there were 283 cases of trafficking recorded in 2018.
But the increase also follows an increase in the number of suspects arrested and charged for human trafficking.
There were 142 and 148 people arrested for trafficking in 2017 and 2018, respectively.
There were also more convictions. For instance, in 2017 there were 68 people convicted of human trafficking in 2017 and 61 in 2018.
Further, the report shows that traffickers particularly target the most vulnerable, such as migrants and people without jobs.
Ethiopians made up a majority of those who were convicted of human trafficking at 227, followed by Nepalese (21), Libyan (13), Indian (9) and South Sudan (7).
The report shows the most reported victims of trafficking in Kenya were Ethiopians.
Kenya is also a destination for Ugandans, 15 per cent of Ugandans victims of trafficking said they were destined for Kenya. Some Kenyans are also trafficked to the Maldives
Among the victims of trafficking in Saudi Arabia, Yemenis are the majority and also significant numbers of Ethiopians, Somalis and Kenyans.
12 Kenyans were among the victims of trafficking in Saudi Arabia between 2017 and 2018. East African countries made up 41 per cent of the victims of trafficking in the Middle East.
The main form of exploitation in East Africa was forced labour at 71 per cent while 14 per cent were for sexual exploitation.