Sonko faces 30 days in police cells over terror claims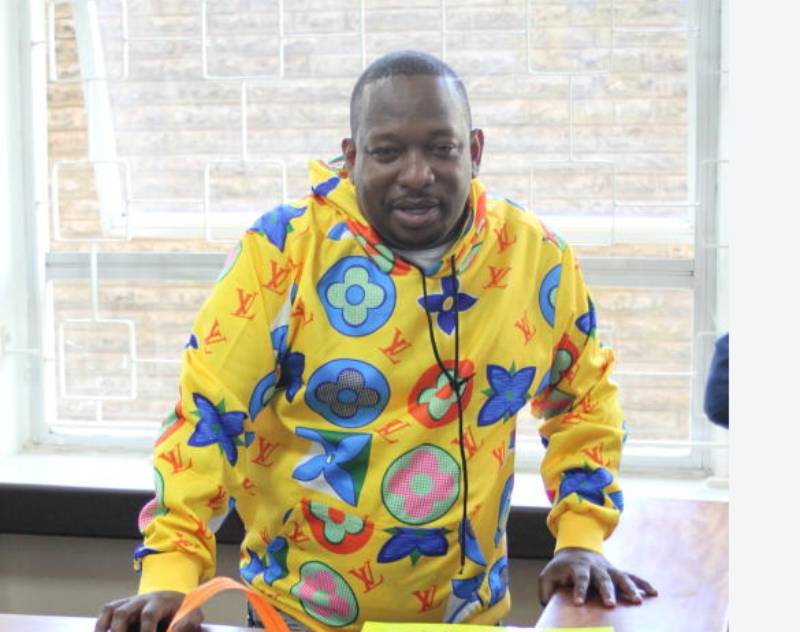 Former Nairobi Governor Mike Sonko's may spend up to 30 days in police custody if a court allows an application by the state to detain him in a terrorism probe.
The Director of Criminal Investigations George Kinoti claims Mr Sonko is financing terrorism activities and is in an advanced stage of procuring arms and ammunition using a secret syndicate.
The in court Kahawa, Nairobi directed that he should appear before a Kiambu court for a bail application ruling today.
And at 2:30pm Sonko will appear before the Kahawa court for the hearing of Kinoti's application.
The DCI, through an affidavit filed by Newton Thimangu, claimed that they suspect Sonko is recruiting a militia group to disrupt peace and stability of the nation which could lead to anarchy and civil disobedience.
He claimed the DCI has information that the former governor has been procuring uniforms resembling the military attire which he has been spotted wearing in disregard of laws outlawing wearing of military fatigue.
Earlier in the say, Sonko accused the police of attempting to inject him with an unknown substance after being detained in a solitary police cell.
Sonko wept yesterday as he narrated to a Nairobi court his ordeal from the time he was arrested on Monday after reporting to the Directorate of Criminal Investigations.
He claimed he is being persecuted for refusing to withdraw an affidavit he filed in court against a member of the First Family.
According to Sonko, he was summoned by DCI to answer allegations relating to 2017 election chaos as reported by Interior PS Karanja Kibicho, but things changed when he was confronted with assault claims which allegedly happened in May 2019.
The former governor was on Tuesday charged before a Kiambu court with five counts of assault, forceful entry into a private property and causing bodily harm to three businessmen.
He appeared before anti-corruption court Chief Magistrate Douglas Ogoti in another case where his lawyers John Khaminwa, Assa Nyakundi and Wilfred Nyamu complained of the mistreatment the former governor was accorded at the hands of police.
Bail application
Khaminwa submitted that after Sonko was taken to Gigiri Police Station to await the ruling on his bail application today, he was tortured and denied access to his family and lawyers.
"All other suspects who were being held at Gigiri Police Station were transferred to other stations leaving him alone in the cell. The intention was to inject him with unknown substance and it is only after he resisted and made noise that they did not inject him," said Khaminwa.
According to the lawyers, Sonko was forced to sleep on cold concrete floor that has worsened his medical condition.