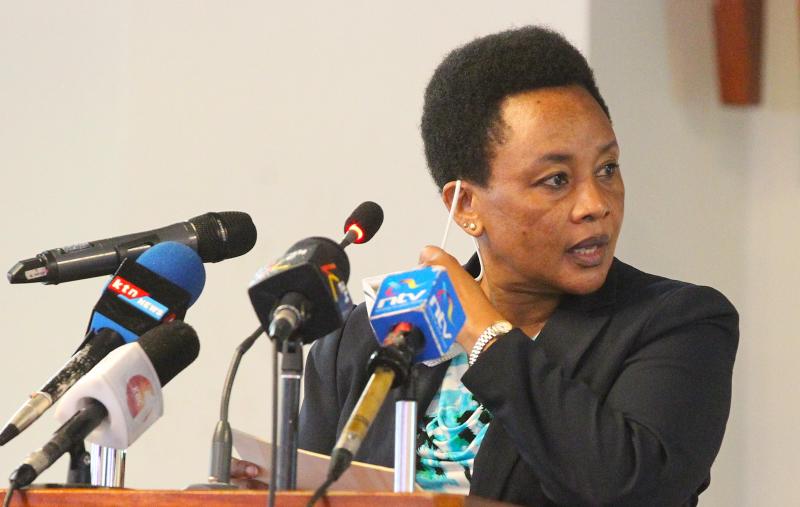 Acting Chief Justice Philomena Mwilu has put on notice judicial officers whom she accused of colluding with advocates to adjourn cases.
Speaking at Kilgoris Law Courts where she officiated the opening of Environment and Lands Court (ELC) yesterday, Ms Mwilu warned the judicial officers to shape up or ship out.
"If you know you are not doing the right thing just do us a favour by quitting. Our litigants seeking justice must be served with integrity.
"All the judicial staff should facilitate access to justice and not be an impediment," Mwilu said and added that she will forward the names of corrupt court officers to the Judicial Service Commission (JSC) for appropriate disciplinary and legal action.
Read More
She also asked the judges and magistrates to take charge of their courts.
Issues of land disputes and rising defilement cases came up during the event attended by local leaders led by Governor Samuel Tunai.
The leaders asked Mwilu to ensure judges and magistrates in the region treat defilement and land dispute cases with the seriousness they deserve.