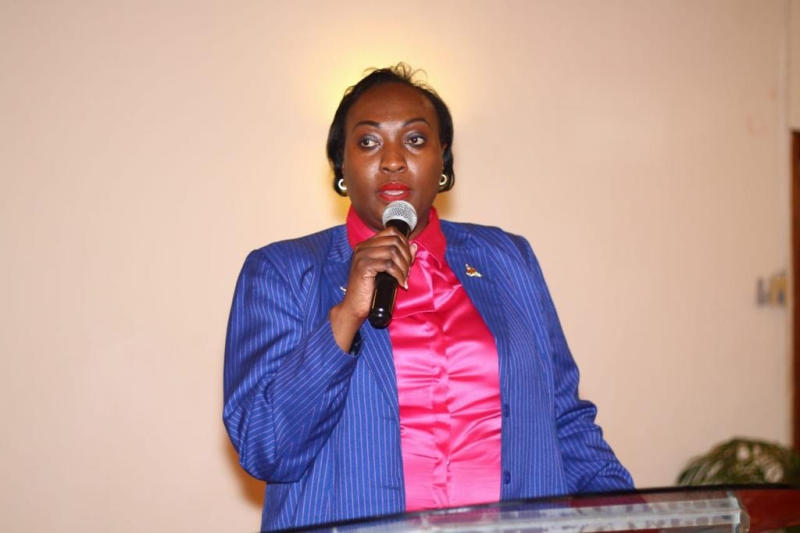 The High Court in Nairobi will today decide whether Nairobi County Assembly will vet Ann Kananu (pictured) for the deputy governor's position.
Justice Anthony Murima said that he will rule on the application filed by activist Okiya Omtatah at 8am, an hour before the scheduled vetting.
Former Nairobi Governor Mike Sonko is also challenging Kananu's vetting.
At the same time, Attorney General Kihara Kariuki insisted that the acting Governor Benson Mutura can appoint Kananu in the absence of a governor.
Read More
According to Sonko, the plot is to have Kananu vetted, assume the position of a deputy governor, and subsequently take up the capital city's throne.
"The issues involving these petitions revolve around an act which is to be committed... Ann Kananu is not elected and is unknown to the people of Nairobi and the sovereignty of the people is on the test," his lawyer Wilfred Nyamu for Sonko.
For the umpteenth time, lawyers for impeached governor pleaded with the court to stop Kananu's vetting.
Several hurdles
In a series of court cases heard yesterday, a day before Kananu is vetted by Nairobi County, Sonko went full throttle and supported cases to erect hurdles for her.
Not only did Sonko object to having Kananu cleared, but he also claimed there was a plot to have the acting governor in office illegally.
On the other hand, Kananu sought orders blocking by-election in Nairobi, arguing that she was likely to lose out if the Independent Electoral and Boundaries Commission (IEBC) conducted the by-election.
This is despite IEBC lamenting that the court orders had put it in limbo as the timelines set by the law for a by-election was running out.
Kananu's lawyer Paul Muite, while opposing Omtatah's case, argued that he had a year to challenge the nomination.
"That sort of indolence does not qualify them for this court's discretion," argued Muite adding that the court was being asked to speculate.
According to Muite, Omtatah can only challenge her vetting before the assembly's committee as no one knows whether they will reject or accept her.
AG Kariuki, in his plea to dismiss Omtatah's argument, argued that Sonko's claims that he had no authority to nominate her because of court orders on graft cases against him cannot stand.