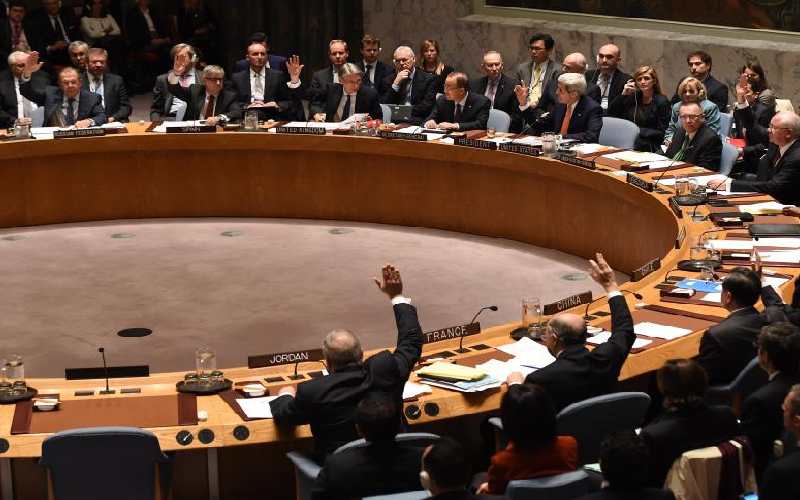 Kenya last evening assumed its position at the United Nations Security Council (UNSC) as a non-permanent member for two years, replacing South Africa to represent the Eastern region.
The flag hoisting ceremony took place at the UNSC Chamber, six months after Kenya won the seat, defeating its competitor Djibouti for the same slot.
The country's third tenure at UNSC commenced yesterday until 2022 after it last served 23yrs ago in 1997. "The flag-raising event today (yesterday) marks the formal start of our contribution at the seat of the global and premier decision making organ on matters international peace and security. Best of luck to Team," said Defence Cabinet Secretary Monica Juma.
Earlier, the Ministry of Foreign Affairs released a statement ahead of the event. "Flag raising ceremony for new UNSC members, including Kenya, will be held today at 12pm NY time and 8pm Kenya time. The country's flag will be hoisted at the UN headquarters in New York at 8pm Kenyan time (5pm GMT)," the statement read.
Read More
Installation ceremony
On the UN website, the event was listed as the main activity; "Installation ceremony of the national flags of the countries of the newly-elected non-permanent members to serve on the United Nations Security Council for the term 2021-2022."
Kenya's Ambassador and Permanent Representative to the United Nations (UN) in New York, Ambassador Martin Kimani will lead the country's delegation at the event.
"Kenya's Mission at the UN ready and committed to serve UNSC starting January 2021 for the period 2021-22: Regional peace and security on top of Kenya's agenda," he said.