Ailing widow battles national bank for frozen Sh18 million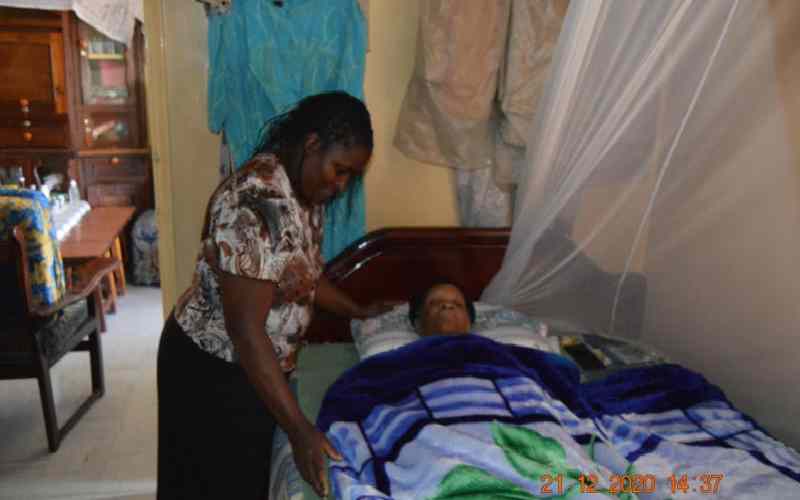 An 85-year-old widow is fighting to access her bank account holding over Sh18 million after it was illegally frozen over a controversial land transaction.
Hannah Wanjiku claims that the National Bank of Kenya is holding the money from the sale of her 5-acre land in Karen despite two court orders that she access her money after the judges found that she was the legal land owner and had a right to sell it to anyone she wished.
Through lawyer Francis Kimeria, the widow stated that she is ailing with no proper medical care yet her bank account has sufficient funds to accord her good treatment.
"It is unfortunate that the bank has refused to allow her access the account since 2008 in total violation of the court orders. We believe the bank is acting through coercion and influence from some of its senior employees to stop her from enjoying what is rightfully hers," said Kimeria.
According to documents filed in court, the dispute over Wanjiku's land started in June 2005 when she entered into an agreement with Francis Mwaura Njinu to purchase the land at a cost of Sh16.5 million.
Njinu was to pay 10 per cent deposit which he did by paying Sh1.6 million and the balance was to be completed within 90 days that was to be August 2005.
However, Wanjiku in her affidavit stated that Njinu did not complete the agreed purchase price within 90 days as agreed but went ahead to sub-divide the land and offer it for sale to third parties.
Advertised land
"I was surprised when I learnt that Njinu had advertised my land in the newspaper seeking for buyers yet he had not completed paying the balance as per the sale agreement," swore Wanjiku.
Because she wanted the money to build her retirement home, Wanjiku stated that she found another buyer, Muthoki Brothers Company Ltd, in July 2006 who agreed to purchase her land at a cost of Sh28 million and the money deposited in her NBK account.
According to Wanjiku, she withdrew Sh10 million and left the balance of Sh18 million, which has been lying in her account ever since 2007.
But after she completed the sale transaction with Muthoki Brothers Company Ltd, Njinu sued her for breach of contract arguing that her actions made him lose the benefit of his bargain and the profit he would have made by sub-dividing and selling the land to other people.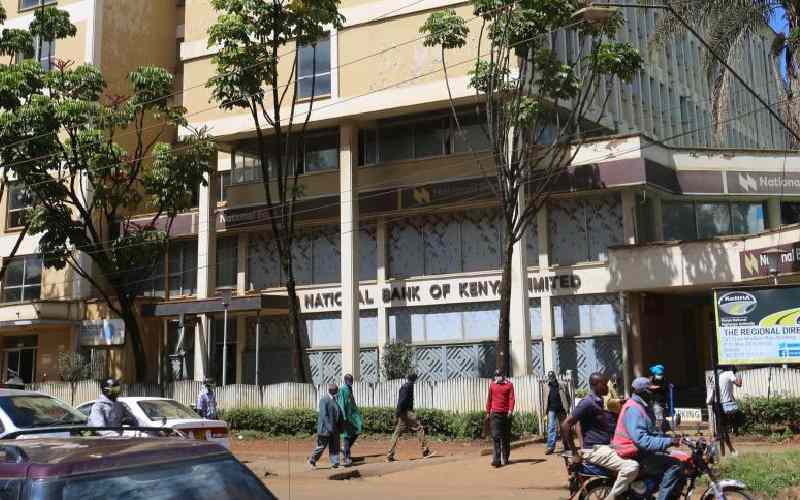 However, Lady Justice Grace Nzioka in her judgement on September 25 2019 dismissed Njinu's case by ruling that there was no valid sale agreement since he failed to pay the agreed balance within the agreed 90 days.
Nzioka ruled that Njinu could not sell what he did not own since it was the widow who possessed the title and had a right to sell it to any person she wished.
She, however, ordered that Njinu's deposit of Sh1.6 million and interest be recovered from the Sh28 million the widow had gained from selling the land to Muthoki Brothers Company Ltd.
Aggrieved by the judge's decision, Njinu filed an appeal seeking to be declared the land's owner and an order stopping Wanjiku from accessing or transferring the money in her NBK account.
However Appellate Judges Martha Koome, Mohamed Warsame and Jamila Mohammed last month declined to issue the orders and allowed the widow to access the money in her account.
Withdraw money
"We do not find any basis to stop her from accessing the money in her account or to stop the land buyer from assuming full possession," ruled the judges.
Wanjiku in her application claims that despite orders from both the High Court and the Court of Appeal, the bank has refused to allow her access and withdraw her money to pay for her medical expenses.
"I believe that Njinu, being an employee of NBK and has knowledge of my bank account has been gearing towards my death because he has been frustrating all my attempts to access my money given that he is aware of my failing health," said Wanjiku. She wants the court to order the bank to unfreeze her account to enable her pay for medical care.