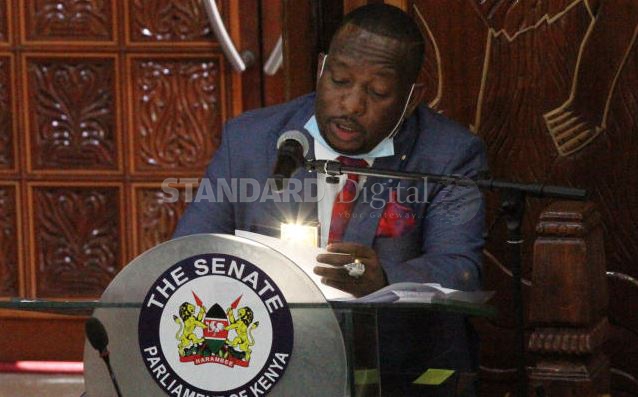 Mike Sonko has sensationally, and without offering evidence, claimed that Senate Speaker Kenneth was arm-twisted to ensure that that the House upheld his impeachment by the Nairobi County Assembly effectively sending him home.
On his Facebook page, the flamboyant politician says "there is life after politics".
Further, he claimed Senate Speaker Kenneth Lusaka told him he was under "instructions from State to breach the law in presiding over my impeachment".
The former governor continued that some of his former colleagues in the Senate had to sacrifice him because of pressure from their party bosses.
According to Sonko, they were called and told to see to it that the impeachment went through beause "…I was not born in State House and my father was not President nor Prime Minister and vice president as well."
Read More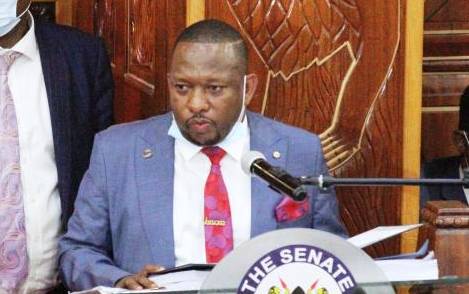 Sonko went on: "during the voting Sh2 million was offered by the state for Christmas so that the law can be breached."
The former county chief was accused of gross violation of the Constitution, abuse of office, gross misconduct and crimes under international law.
But he says he is excited to go back to his life and be with the "ordinary people who have been supporting me all my political life".
Sonko defended his wife Primrose and daughter Saumu whose names featured in the impeachment trial.
Claims of a chopper hovering the New York skyline at the expense of Nairobi residents, tales of unbridled extravagance and allegations of a man who abdicated his executive roles, characterised the impeachment proceedings against the former Nairobi governor.
He said his wife's and daughter's trip was state-approved and they have never done any business with the County of Nairobi or won tenders with Kemsa in the Covid Billionaires scandal.
"Nairobians have not impeached me"
Sonko added that though he has been impeached, it was by a few senators, not the people of Nairobi and Kenyans at large, or God. "I know He [God] has better plans for me. Everything happens for a reason. I Have faith in God. I will walk with Him to the end of this journey."
He encouraged those going through rough patches, like him, to never give up "no matter how hard it gets".
"I will stand with you and I will continue supporting you whenever you are in need."
Sonko added, "The greatest tragedy in life is not getting knocked down. The greatest tragedy in life is refusing to get up after being knocked down. Today I may appear down but I'm not because I know my victory is soon coming back."