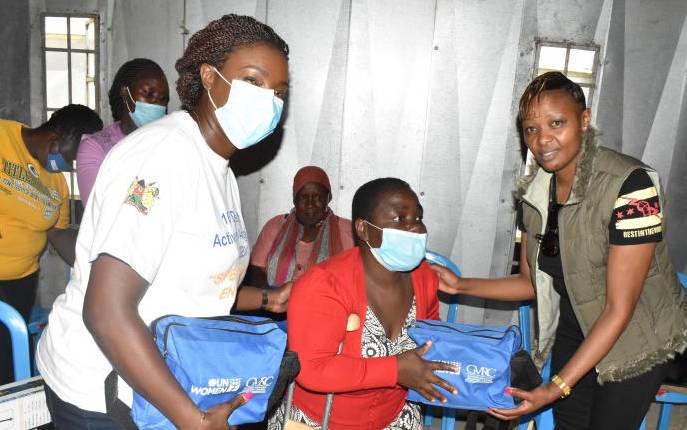 Nairobi MCAs now want the establishment of Gender-Based Violence desks at City Hall and across the 17 sub-counties to provide for post-trauma care facilities for survivors of Sexual and Gender-Based Violence in the county.
This comes as the country marked the end of 16 days of activism against GBV on Thursday last week. The campaign commenced on November 25, 2020.
The city assembly last week adopted a motion by South B MCA Waithera Chege which sought to give a lifeline to victims of Sexual and Gender-Based Violence (SGBV) by making available reporting desks and well-trained staff to assist the victims.
Waithera was concerned that the Covid-19 pandemic had led to an increase in incidences of SGBV in the county and which were mostly carried out by family members. She was premising her argument on a 2020 study by the Kenya National Bureau of Statistics, that showed that 23. 6 per cent of Kenyans have witnessed or heard cases of domestic violence in their communities since the introduction of Covid-19 containment measures.
Read More
She also said that many such gender-based violence acts have gone unnoticed due to lack of proper reporting mechanisms which has resulted in family break-ups.
"Nairobi has nothing much to celebrate when it comes to SGBV. The achievement is not what we have been looking forward to. Most of these cases are experienced in informal settlements and slums, but that does not mean that people who live in the estates and high-end areas do not experience this violence, they do," she said.
The MCA explained that Kenya in general lacked a data management system necessary to locate survivors of SGBV and that the county is in the process of enacting a law on the gender-based violence issue.
According to data relayed by the World Health Organization (WHO), 66 per cent of girls and boys aged below 18 years have either experienced physical or sexual violence. Moreover, 44 per cent of women and girls between the ages of 15 to 49 have either gone through physical or sexual violence.
CEO of Gender Violence Recovery Centre, Alberta Wambua said that for a survivor alone to access outpatient services, they have a minimum of Sh10,000. For them to be admitted, she added, they need between 80,000 to 100,000 noting that those in informal settlements could not afford such money.
MCA Waithera also explained that human rights defenders were undergoing challenges such as arrest from the police who accuse them of inciting the public whenever they go to collect these survivors.
Citing numerous SGBV incidences that have taken place this year alone, nominated MCA Mellab Atema noted that 14 per cent of SGBV is meted out on women and girls, and 40 per cent to married women.
"let us have police who are ready to, help us in a sincere way without asking a favour. As the victims go for treatment, they should be given essential service without being asked for a deposit,"she said.
Ziwani ward legislator Millicent Mugadi, emphasized that the SGBV desks be manned by skilled counsellors. She also proposed that desks funding be factored in by the Health committee in the next financial year's budget.
"People should not misunderstand and say that we need to just have desks but also personnel. We need to involve everybody in society. We need serious education. And that can only come if we have financially, emotionally and mentally equipped staff who are going to stand out for our people," Mugadi said.
MCA Emapet Kemunto implored the assembly to ensure laws and policies towards the prevention of gender-based violence were enforced, as well as the acceleration of gender mainstreaming into all legislation, plans and programmes.
"Because with these, and when we have so many cases at the ward level, we should also have shelters where they are actually protected and their grievances noted down, having best data to improve everyday cases," she stated.