Court: MPs cannot access CDF without passing law to allocate counties money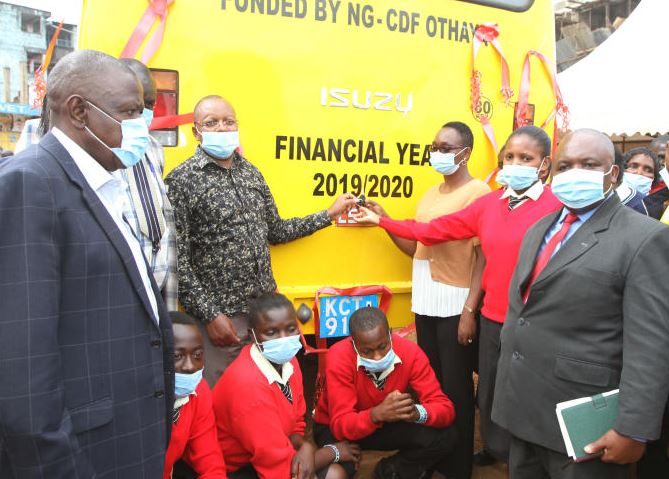 MPs have been barred from accessing the Constituency Development Fund without consensus with the Senate on the amount counties ought to get each financial year.
In a verdict that now places a noose on MPs' necks, High Court judges Jairus Ngaah, Anthony Ndung'u and Teresiah Matheka declared that it is illegal for MPs to get CDF unless the Division of Revenue Bill is passed by the two Houses.
"In the absence of the Division of Revenue Bill, no monies can be allocated to the constituencies under the National Government Constituency Development Fund by virtue of Section 4 of the NGCDF 2015 Act and any monies allocated and spent have been allocated in an illegal manner," the court ruled.
The import of the landmark judgment is that Treasury Cabinet Secretary cannot table Budget highlights in Parliament without presenting the Division of Revenue Bill. It will be illegal for Senate and Parliament to pass the Division of Revenue Bill after the Appropriation Bill which caters for money to be spent by the National Government.
The judges declared that tabling of the 2019/2010 Budget policy without incorporating the Division of Revenue Bill 2019 was illegal, meaning all monies already spent by MPs on CDF were illegally allocated.
"A declaration is hereby issued that any subsequence tabling of the Budget Policy highlights and the legislative proposal by the Treasury Cabinet Secretary without the passing or including of the Division of Revenue Bill is illegal."
The case was filed by the Kenya Human Rights Commission, Institute of Social Accountability and activist Wanjiru Gikonyo.
They argued that it was illegal for the National Assembly to pass the Appropriation Bill without the Division of Revenue Bill. The court was asked to declare that money allocated to MPs for CDF was illegal as they could only get a share of what the National Government would get after dividing the national revenue with the county governments.
Within timelines
George Kegoro, who swore an affidavit on behalf of the other petitioners, argued that the Division of Revenue Bill was not agreed upon by the two Houses of Parliament within the timelines set in the Constitution and Finance law.
But, the National Assembly and Attorney General opposed the case, arguing that the court had no powers to interpret a political question.
AG's lawyer Immanuel Mbita argued that the issues the court was being asked to interpret were similar to a case before the Supreme Court on whether Parliament can pass an Appropriation Bill before a Division of Revenue Bill.