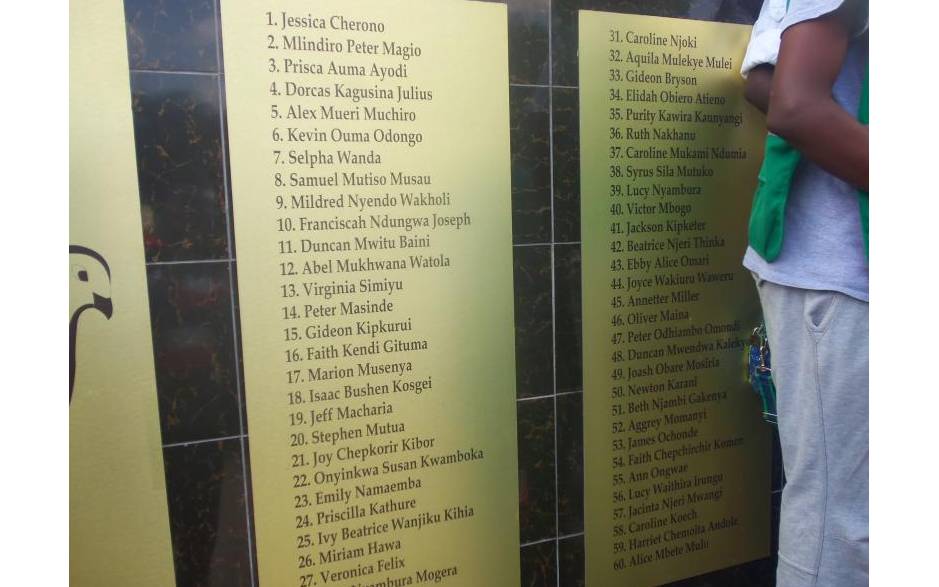 A convict serving life sentence over the 2015 Garissa University terror attack has been found dead at Kamiti Maximum Prison.
But according to the police report, Rashid Charles Mbereso, a Tanzanian used a rope to end his life after battles with mental problems.
"He had been sentenced to life imprisonment. He committed suicide at around 1520hrs at his ward (H block) using an improvised rope from a blanket. The deceased was a psychiatrist patient and was on medication," the police report reads in part.
Mbereso, 26, was found guilty after he was charged with 'conspiracy to commit a terrorist act' on April 2, 2015, incident which left 148 people dead and 79 others injured.
The bloody terror attack which was executed at dawn ended the lives of students and staff members who had gone to pursue their dreams in the facility. The terrorist group Al-Shabaab later claimed responsibility for the attack, which has remained fresh in the memories of many people, as Garissa struggles to rise above its ghosts.
Rashid Charles Mberesero, Mohamed Ali Abikar and Hassan Edin Hassan were found guilty of the offence in June 2019. High Court Judge Francis Andayi ruled the prosecution had successfully proven that the trio masterminded the attack. The fourth suspect at the time, Sahal Diriye Hussein, was acquitted on lack of evidence to prove allegations against him.
The court found them guilty of belonging to the outlawed terrorist group Al-Shabaab and committing a terrorist attack leading to the deaths and injuries of students.