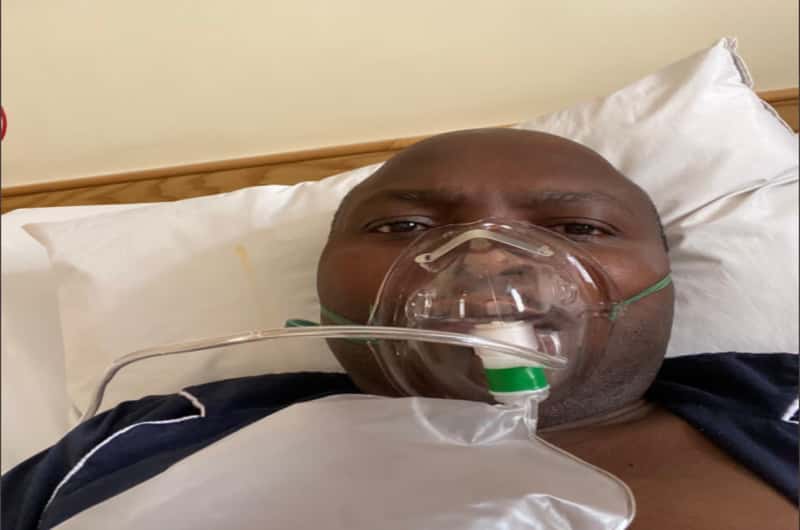 For more than 14 days, city lawyer Donald Kipkorir has been battling with Covid-19 which led to his admission at Aga Khan University Hospital.
Mr Kipkorir on Monday published a recount of the journey, describing his stay in hospital – the first admission for the 52-year-old – as being doused in "cocktails of medicine and oxygen".
Unlike the common Covid-19 symptoms of fever, dry cough and tiredness, Kipkorir felt what he describes as a "winter chill" on November 2 that he hoped could fade away. It stayed on.
"It is as though I was atop the Swiss Alps in December. I took a very hot shower, wore two t-shirts, a sweater and two track-bottoms and two duvets. I broke no sweat," he said in a 409-word Facebook post.
Four days later, he went for a check-up.
Read More
The lawyer explains that by the time he tested positive for the virus, his lungs were already compromised leaving the doctors with an uphill task of helping them recover and increase his oxygen level "to have my body fight the viral attack".
Even though the virus has terrorised the world for almost a year now, the lawyer says that there's so much that science does not know about Covid-19. He claims one of the loopholes is how the virus spreads and when it stops being contagious.
The lawyer explains that from the time he was infected and the time he realised he was positive, he had interacted with many close friends in the office, restaurants and at home. According to him, none of those friends have tested positive.
"I don't know where and how I was infected. For Covid-19, all the latest science shows that on its cause, testing, treatment and contagion, there unknown, unknowns, known knowns, known unknowns and known knowns. But everything is still up in the air," read the post by Mr Kipkorir.
According to the World Health Organization, "the main way the virus spreads is by respiratory droplets among people who are in close contact with each other." The droplets can be shared when someone coughs, sneezes, speaks, sings, or breathes heavily.
As the lawyer plans on his next stage of recovery at home, he reminded Kenyans to take personal responsibility because the government does not insure against the virus.
He was making reference to a government directive not to use the public-funded National Hospital Insurance Fund to cater for Covid-19 hospital bills for Kenyans.
On October 17 the government launched its first comprehensive insurance cover for civil servants and employees of the National Youth Service. The cover will entail the Covid-19 cover for healthcare workers, different cadres of the civil service and the NYS.
The lawyer's words come at a time when the country's coronavirus cases continue to soar with much of the brunt especially in fatalities falling on healthcare workers.
Even though the government has put in place tight measures of mandatory masking, curfews and matatus carrying half capacity, enforcement of these guidelines remains a tall order.
"For now, as I leave for home to recuperate, I plead with my friends to chat with me by text and WhatsApp only to allow my lungs heal," Mr Kipkorir said.