Regional court set to rule on Karua case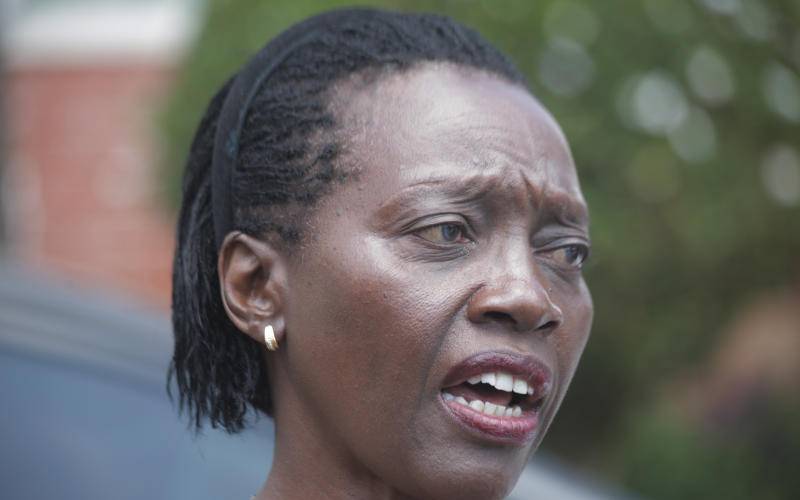 A regional court will make its decision on whether the Supreme Court was just in throwing out Martha Karua's petition challenging Governor Anne Waiguru's election in 2017.
The East Africa Court of Justice Registrar Yufnalis Okubo said the judgement will be delivered by a three-judge bench of the First Instance Division on November 30.
Okubo said the judgement by Justice Monica Mugenyi, Charles Nyawello and Charles Nyachae is to be delivered via video conference at 9.30am.
In the case filed on October 4, 2019, Karua claims the Attorney General through the Supreme Court, violated her right to a fair trial and access to substantive justice and in so doing, the government failed to abide by its own Constitution.
She also claims the government failed in its commitment to the fundamental and operational principles of the East African Community and to uphold its obligation under various international, continental and regional treaties that bind it.
The former Justice minister sought redress at the court after the Supreme Court dismissed her petition dated January 29, 2019 on a technicality.
She is asking the court sitting in Arusha, Tanzania to rule that the Kenyan government infringed on her rights and award her damages, among other reliefs.
It is in this case that Waiguru made an application to be enjoined on the grounds that the outcome of Karua's case was likely to affect her.
The Supreme Court dismissed her appeal against the High Court's decision on the grounds that its time to hear the matter had lapsed.
"In this case, we have noted that the High Court determined the petition before it after the lapse of six months from the date of filing. That was an affront to the Constitution and the enabling electoral laws," reads the Supreme Court judgement in part.