You're old, MPs tell Uhuru nominees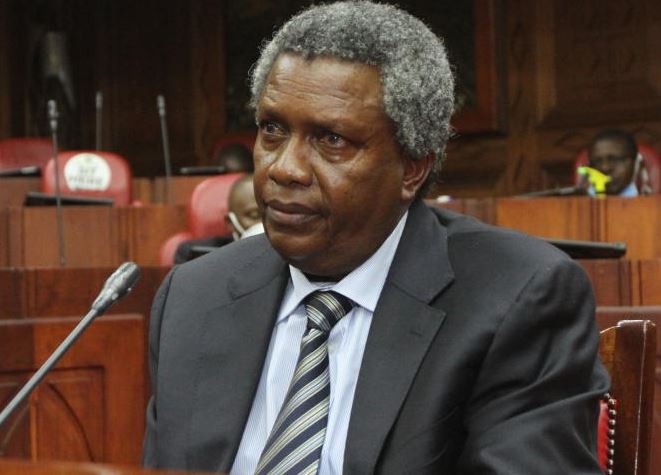 All five nominees for ambassadorial roles are over 60 years old, which means they have a cumulative age of more than 300 years.
President Uhuru's nominees for ambassadorial positions comprise grey-haired men and women, some pulled straight out of retirement.
Among nominees whose best years are behind them are former Kenya Navy commander, Ngewa Mukala (Khartoum, Sudan), Jean Kimani (UN-Habitat), Benson Ogutu (Moscow, Russia), Catherine Mwangi (Pretoria, South Africa) and Samuel Nandwa (Juba, South Sudan).
All five are over 60 years old, which means they have a cumulative age of more than 300 years.
The youngest nominee is former BBI joint secretary, Martin Kimani (United Nations, New York), who is 49.
The issue of age came up during the vetting session last week, with members of the Defence and Foreign Relations committee questioning the nominees on why they could not give up the positions in favour of younger Kenyans.
Mukala, 60, had the most dramatic response, telling the lawmakers that "it will be the height of disrespect to decline a nomination by the Head of State."
The nominee was challenged by Central Imenti lawmaker Moses Kirima to decline the nomination "since there are many young people looking for jobs."
"You are 60 years old. There are people who have finished school and are looking for jobs. What makes you think you are suitable for this appointment yet there are young people who want jobs…don't you think you should decline this nomination in favour of a younger person?" Kirima asked.
Mukala responded: "It is true I'm 60. But I'm retired not tired. Being in the military, it is indiscipline to say no when the Head of State gives you an appointment. It is the highest level of indiscipline and I'm not going to do it."
During the heated exchange, Deputy Majority Whip Maoka Maore wondered why the MP was interested in the nominee's age, yet there are many other old men and women in the civil service.
"Why don't you ask about head of public service Joseph Kinyua?" posed Maore.
In Jean Kimani's case, she was already settled in retirement when the president offered her the position.
"In 2013, I was posted as High commissioner to Botswana and later posted to the Europe and Commonwealth directorate. I retired last year and started a consultancy before I was nominated," she told the committee chaired by Kajiado South MP, Katoo ole Metito.
In ambassador Ogutu's case, Yatta MP Charles Kilonzo wondered why he was taking up the job, yet he is already enjoying his pension and other investment income.
A questionnaire before the committee revealed that he was generating a tidy sum from his rental properties.
"I noticed that you should have retired. A man with such a good pension and rent income, why couldn't you have left this position to a younger person," asked the MP. Ogutu responded that age is like wine that gets better with time.
"Experience cannot be gained when young. It can only be gained when old. I believe the experience I have will be key in advancing the country's interests in Russia," he said.
A look at past appointments, especially board chairpersons, reveals that most appointees are men and women past their prime.
This happens despite lofty promises of promoting the youth and even the inclusion of a youth Council in BBI proposals.