Ex-military officer accused of killing ex-wife, children wants ATM cards released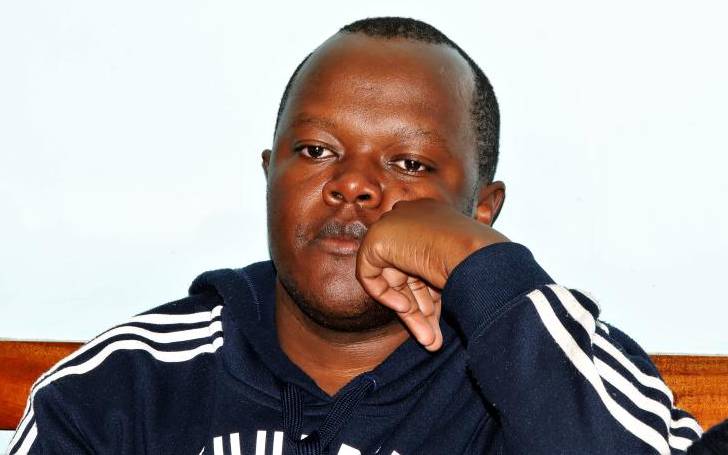 A former senior military officer at the Laikipia Air Base accused of murdering his ex-wife and her two children has asked the court to allow him to get back ATM cards and other personal items confiscated by police.
Major Peter Mugure told Justice Abigail Mshila that detectives took away his ATM cards which may not be used as evidence in the murder case, where he is accused of killing his ex-wife Joyce Syombua, Shanice Maua and Prince Michael.
"They took away a number of personal items including my ATM cards. I'm asking to have them returned to me because I do not think they are part of the evidence," Mugure told the Justice Mshila in a virtual court session.
Although some of the personal items could be used as part of the evidence, Mshila told Mugure to make a list of the items and asked defence counsel to check the inventory and make an application for the release of items that state doesn't need as evidence.
"Some of the personal items like clothing, or ATM cards could be taken for analysis to enable show your movements. The inventory is in the prosecution file and you could make a list of the items you need to be released," said Mshila.
The case in which Mugure is jointly accused with Collins Pamba, a former employee at Laikipia Air Base was coming up for hearing on Tuesday but it was postponed to a later date following the transfer of Judge Jairus Ngaah who was handling the matter in Nyeri.
Mugure joined the session from King'ong'o GK Prison in Nyeri and Pamba at Kerugoya prison.
The two are accused of killing the deceased parsons on October 26 last year at the Laikipia Air Base situated in Nanyuki.
The three bodies were recovered buried in a shallow grave after Pamba led police to the site at Kilimo area in Thingithu, in the outskirts of Nanyuki town.
In the previous session when the ex-major was denied bail on February 21, Justice Ngaah cited damning evidence in Pamba's affidavit implicating Mugure in the gruesome murder of his ex-lover and his two children.
Pamba's statement as recorded in court file detailed how Mugure called him from Nairobi on a material day and asked for his help to the ferry and bury the bodies and in return, help the casual worker secure employment at Kenya Defense Forces.
The mentioned date was scheduled for December 9.