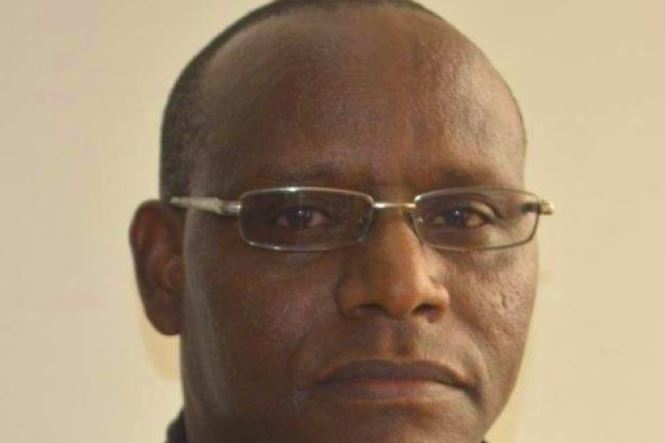 Even as referendum bells crescendo to deafening decibels, alignments to oppose the Building Bridges Initiative (BBI) report and its proposed referendum is shaping up.
A host of political leaders and civil society have already declared that they will push for the rejection of the bid to amend the Constitution.
Executive Director at International Centre for Policy and Conflict, Ndung'u Wainaina (pictured), said the handshake and subsequent BBI report was a closed-door private affair between President Uhuru Kenyatta and ODM leader Raila Odinga, and was never subject to public dialogue, agreement and endorsement.
"BBI report clearly speaks to and for Mr Kenyatta and Mr Odinga's private agreement. It does not whatsoever speak to and for the people of Kenya," said Wainaina.
Read More
He said the Constitution of Kenya 2010 gave Kenyans more inclusive participatory democracy to achieve equality through public expenditure and resource-sharing.
Yesterday, a group of activists met at Ufungamano House in Nairobi and declared the initiative an attempt to overthrow the progressive Constitution.
"Overall, the proposals made in the BBI report would significantly weaken our Constitution and undermine our democracy, if implemented. These proposals are especially intended to benefit a few members of the political elite and are not for the overall benefit of Kenyans," they said.
The meeting was attended by various social justice groups and party leaders, including Ukweli Party Secretary General Nduko O'Matigere, United Green Movement Party chairman Malasen Hamida and Communist Party of Kenya Chair Booker Omole.
"BBI doesn't follow the laws that govern Kenya. Even the selection of BBI stakeholders has not been clear and transparent. Our Constitution gives all powers to the citizens but in the BBI, the common citizen's rights and powers are taken away and given to politicians. The initiative will also interfere with the National Assembly," said Hamida.
Others who have rejected it include economist David Ndii, who termed it a skunk.
"Why is the BBI report so badly drafted unlike the usually well-drafted GoK reports? Why is it littered with amateurish incoherent proposals like the manifesto of a fringe political party? Is the BBI task force incompetent or has someone been tasked to hand Raila a skunk," asked Ndii.
Ndii, who has moved to court to challenge changing of laws through BBI, chided lawyer Paul Mwangi, the BBI task force co-secretary, on how the expanded Executive attempts to cure winner-takes-it-all conundrum while questioning the validity of the BBI process.
Others who have rubbished the report include economist Mohamed Wehliye and lawyer Ahmednasir Abdullahi.
Some senators also appear to be spoiling for a fight with the BBI protagonists as they hoped the Senate would be elevated to the Upper House and get additional responsibilities
Narok Senator Ledama ole Kina fired the first salvo on twitter.
"It is absolutely ludicrous for the BBI task force to ignore the will of the people and decide for 50 million people and now someone decides to force us to ratify their stupidity! Who told you we want 94 senators," asked Kina.
His Elgeyo Marakwet counterpart Kipchumba Murkomen termed the report underwhelming.
"If we allow the BBI recommendation allowing the president to appoint Judiciary Ombudsman, he or she will appoint a National Intelligence Service man/woman to run it and intimidate magistrates/judges. This recommendation alone will kill the Judiciary," noted Murkomen.
Former Mukurwe-ini MP Kabando wa Kabando expressed his disdain for the report.
"Referendum 2021 only a few months to August 2022 will mean two elections within a year. First, do we have cash for it? Secondly, do we want to do it amidst Covid-19, waning economic times when majority of citizens are scratching bare earth for survival? Methinks NAY," Kabando said.