What happens to IEBC in BBI report?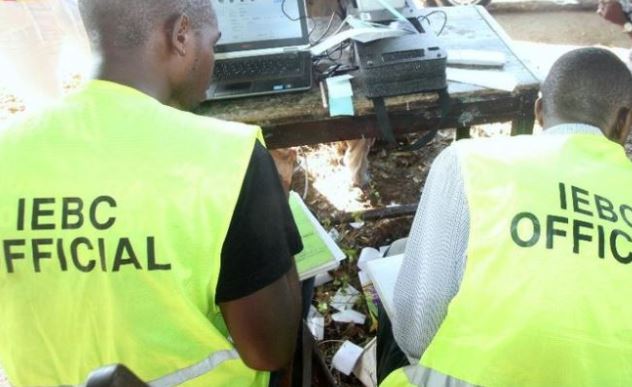 The Independent Electoral and Boundaries Commission is among the institutions that have been revisited in the Building Bridges Initiative (BBI) report that was presented to President Uhuru Kenyatta and ODM leader Raila Odinga at Kisii State Lodge today.
In a bid enable an electoral system that is transparent and accountable, the taskforce that was led by Garissa Senator Yusuf Haji recommends the vesting of the president with a mandate to appoint a vetting panel which shall consist of five members.
The panel will constitute of a chairperson who shall be qualified to be a Supreme Court judge, two members nominated by political parties (one from the majority party and one from the minority party, represented in the National Assembly) and two members nominated by a joint forum representing religious organisations.
The report further recommends that vacant positions in the membership of IEBC shall be filled within sixty days of the commencement of the Act.
It also notes that within thirty days from the commencement of the Act, the members of the IEBC who were in office on the commencement date shall be vetted to determine their suitability to continue serving in accordance with the values set out in Articles 10 and Chapter Six of the Constitution.
Additionally, the report gives the Public Service Commission the mandate to provide secretariat services and facilities required by the vetting panel in the performance of its functions.
The panel will determine its own procedure as they vet the IEBC commissioners.
The vetting panel will be expected to consider information gathered in the course of personal interviews, a summary of the complaints, if any, from the public against the members, as well as their track record.
The vetting panel will then inform the concerned member, in writing, of the outcome of the vetting within fourteen days of finalizing the vetting process.
Commissioners who are still holding office will only be allowed to continue to serve for the remainder of their term if the vetting panel determines their suitability to continue holding office.
"Once informed of the decision of unsuitability to continue holding office under subsection (8), the member shall be deemed to have been removed from office," it recommends.
Election chaos
The IEBC has been on the spot over claims facilitating vote-rigging by aggrieved political leaders.
To solve this, President Uhuru and Raila have urged Kenyans to embrace the BBI report as it highlights these issues.
On Mashujaa Day, Uhuru said Kenyans should ponder about the remedies to the problems that occur after elections that leave the country in a shambles.
"Before every election, the economy shuts down as it anticipates the turns and twists of the election. And one year after the election, the economy is still on a go-slow as markets wrap themselves around the emerging political constellations," he said.