Kidero, wife lose battle to block wealth probe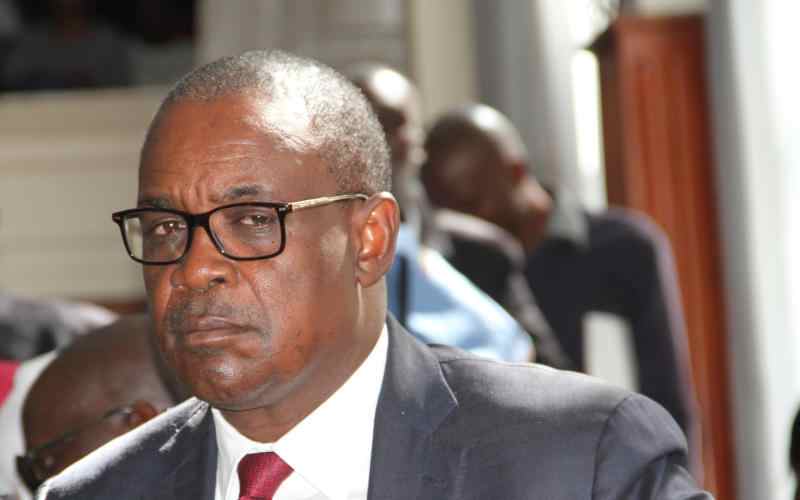 A probe on how former Nairobi Governor Evans Kidero got his wealth will continue, a court has ruled.
The Court of Appeal has declined to bar the Ethics and Anti-Corruption Commission (EACC) from probing Dr Kidero and his wife Susan Mboya's property and accounts in a quest to recover unexplained wealth.
Justices Roslyn Nambuye, Daniel Musinga, and Gatembu Kairu ruled that investigations and filing of an asset recovery case had not started, hence Kidero had not convinced them that barring the anti-graft watchdog from investigating his family's wealth would be adverse.
"The applicant has failed to controvert the second respondent's averments in their replying affidavit that pending completion of investigations, filing, prosecution, and conclusion of the criminal case(s) against the applicants and the filing of the asset recovery suit, which actions are yet to commence, is unlikely to be concluded before the appeal, which is already filed, heard and determined," the court ruled.
The Kideros went to the Appeals Court after the anti-corruption court in Nairobi dismissed their case in June.
Privacy rights
Justice Mumbi Ngugi, in her verdict, said the couple's privacy rights had not been violated. In the case, Kidero's wife claimed she was a woman of means and had acquired her wealth, which was distinct from what her husband has.
However, Justice Ngugi ruled that although her wealth ought to be protected, there was a need to ascertain that she did not acquire it in concert with Kidero.
"While the rights of women, whether within marriage or outside must be jealously safeguarded, it has to be acknowledged that they can be complicit, wittingly or otherwise, in the concealment of corruptly acquired public assets. Investigation of their assets in such circumstances is in the public interest and cannot be deemed a violation of their rights," Justice Ngugi ruled.
In the case, the anti-graft agency claimed its investigations had revealed that Kidero had assets worth Sh9 billion.
In a reply filed before the anti-corruption court, where Kidero is seeking orders to block investigations into his source of wealth, EACC claims it has reasonable suspicion to believe that the former governor was involved in corruption or economic crimes.
According to Mulki Abdi Umar, one of the investigators in the case, Kidero also owns 11 vehicles that include Range Rovers and Mercedes Benzes.
He, however, did not reveal how much the vehicles were worth in his reply before Justice Hedwig Ong'undi.
"The investigations have so far revealed that the first petitioner (Kidero) had amassed unexplained wealth, which is not commensurate with his known legitimate source of income and that to complete the investigations, it was necessary to search the first petitioner's business, offices and residential premises," EACC said in its response.
Investigations revealed that Kidero owns 50 rental units on Riara Road estimated at Sh1 billion and another property known as Muthaiga Heights worth the same amount.
Mr Umar said he received several complainants saying Kidero had illegally acquired wealth while he was the Mumias Sugar Company managing director and the Nairobi governor.
According to Umar, preliminary investigations revealed Kidero had received tens of millions of shillings into several bank accounts and had acquired assets in Nairobi and outside the city.
The EACC then made an application at the Makadara Law Courts on January 19, 2016, in which it analysed his Family Bank account that had Sh316 million.