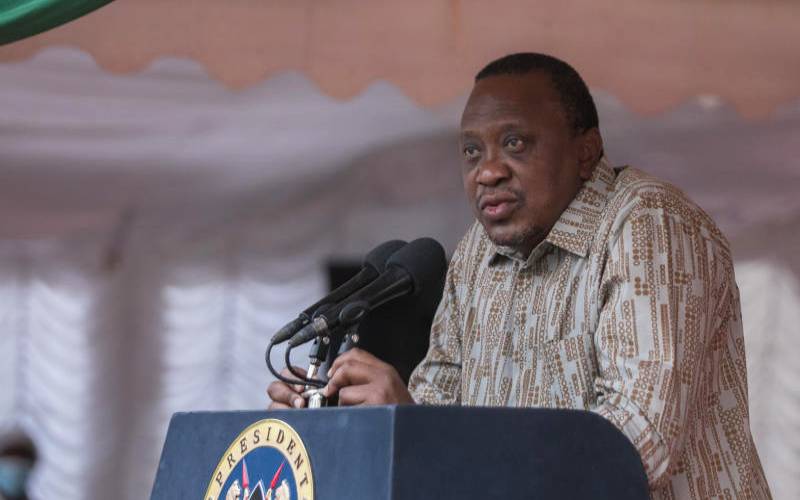 The inter-faith National Prayer service was on Saturday held at State House, Nairobi.
State officials trickled in early morning in the event officiated by President Uhuru Kenyatta.
When he spoke briefly, Uhuru called for peace and reconciliation, especially in the political circles.
Speaking in Swahili, he said, "Kama kuna yule nimekosea, mimi naomba msamaha." [If I have wronged anyone I ask for forgiveness]
The President made the public apology on the backdrop of rising political rifts especially in his Jubilee party.
Read More
Deputy President William Ruto, who was present, has encountered hurdles as a member of the party, with the latest onslaught being a call to have him step down as deputy party leader.
Ruto has in the past missed national government gatherings.
Archbishop Jackson ole Sapit said Kenyans still have a lot to be grateful for. He was responding to concerns about praying about the pandemic that has continued to hurt different areas of the country such as education and the economy.
Sapit's statements came a day after the Health ministry announced the highest number of coronavirus infections since the alleged flattening of the curve in the country.
The 442 new cases were spread across the country with Nakuru leading, followed by Nairobi county.
Speakers called for unity, thanking Uhuru for setting aside the three-day prayer period which started on Friday.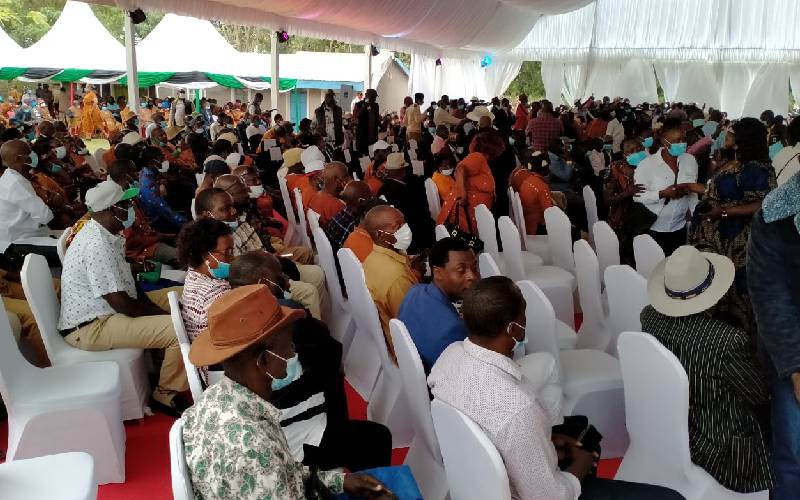 First Lady Margaret Kenyatta and Mama Ngina, together with some members of the Cabinet were present.
Meanwhile, Atheists in Kenya Society asked President Uhuru Kenyatta to cancel the national prayers and instead offer practical solutions to problems facing Kenyans.
In a statement to Standard Digital, the social pariah group faulted the tradition of the state calling for prayers instead of the church doing so.
"The President should give Kenyans practical solutions to their problems. The youth in Kenya elected the Jubilee government to create jobs for them, not to pray for them. Leave prayers to the church," read the statement.
"Millions of Kenyans have lost jobs and many businesses have shut down as a result of the Covid-19 pandemic. Prayers won't help the millions of Jobless Kenyans put food on the table," continued the statement."