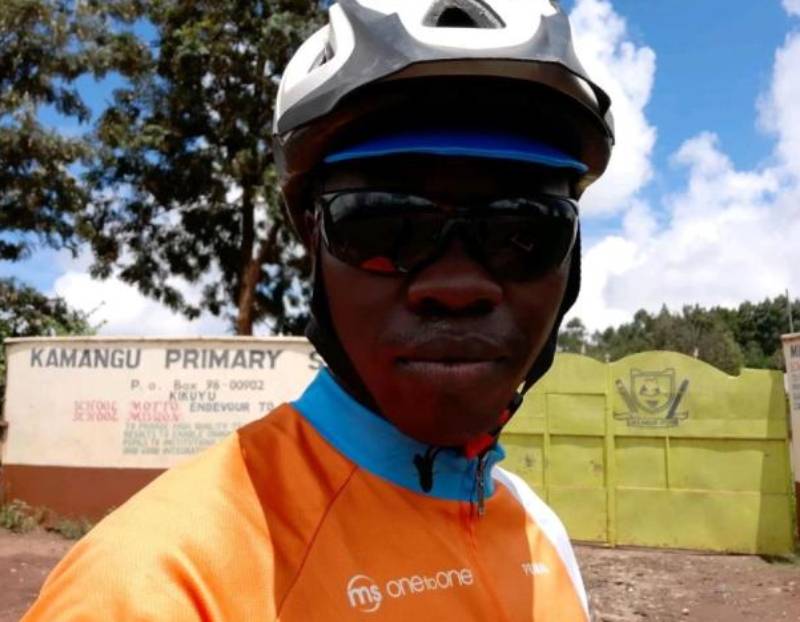 Death stalks cyclists on Kenyan roads.
It barrels down behind them when they cycle along Kiambu Road; it creeps up on them on cycling lanes on Ngong Road. It even swerves and lodges ahead of them on Thika Road.
The carnage is responsible for extinguishing dreams like those of Dr Alphonse Ogada.
Read More
The 34-year-old consultant pediatric dentist was buried yesterday in his rural Kisumu home after he was run over by a lorry last week.
The father of two was hit and killed by the vehicle that encroached on his lane as he cycled on Kiambu Road.
Sadly, the bicycle enthusiast and campaigner for safe cycling died before the safety measures he was lobbying for could be realised.
Ogada's death came a few days after Caleb Omwoyo, another cycling enthusiast, was killed by a bus on his way home on September 16 near the Safari Park Hotel on Thika Road.
Data provided by the National Transport and Safety Authority (NTSA) showed that one other rider was killed on October 3 in a collision with a vehicle.
Cyprine Odada, an organiser for the Nairobi chapter of Critical Mass, a global alliance of cycling organisations that campaigns for better road safety, said lack of road infrastructure meant that cyclists were flirting with death every time they got on their bicycles.
Pro-cyclist
"There is a significant percentage of Kenyans who would rather ride their bikes but they cannot because our roads are not pro-cyclists," said Ms Odada.
Without designated bicycle lanes, cyclists are forced on the city's notoriously congested and car-centric roads. And even where there are cycling lanes, cycling campaigners say that motorcycles and hawkers have pushed them onto the busy streets.
The coronavirus pandemic also triggered a surge of interest in cycling. As a result, city roads bustled with Kenyans clad in brightly coloured helmets and body-hugging lycra all in the name of keeping fit and leisure, away from using their bikes as ubiquitous mode of transport.
Delivery services such as Uber Eats, Glovo and Jumia Food are also increasingly using cyclists to drive their businesses.
This has inevitably seen a rise in fatalities, with the NTSA data showing that 73 cyclists were killed last year. The figures, however, are silent on how many were left nursing severe injuries and lifelong disabilities.
But the wind of change is blowing. City officials have come under pressure to reduce road space for cars to make more room for cyclists and pedestrians.
In the city centre, the Nairobi Metropolitan Services is replacing parking slots with pedestrian walkways and cycling lanes. One of those at the forefront of lobbying for the roads redesign to make them bicycle-friendly is Nairobi Woman Representative Esther Passaris.
"Policies and infrastructure must take into account that more than half of our population are not motorists. Their needs must be prioritised as they are the majority," Ms Passaris said when she joined city cycling enthusiasts in mourning the passing of Omwoyo.