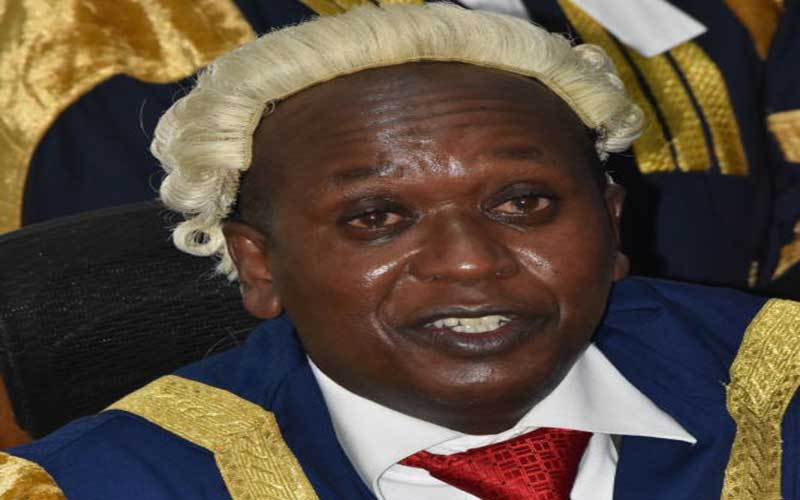 Speaker Benson Mutura (pictured) has called on the Nairobi County Assembly to unite and shed the chaotic image it is associated with.
Mr Mutura said that with less than two years to the general elections, it was imperative that nominated and elected MCAs – irrespective of their political affiliations – refrain from chaos and instead focus on service delivery.
He implored the assembly to come up with a framework to engage both the county executive and the Nairobi Metropolitan Services (NMS) for service delivery.
"Before I assumed office, the city assembly was making the headlines for all the wrong reasons. I am however asking both parties to extend and olive branch to the other and focus on development that will change the lives of our residents," he said.
Read More
Mr Mutura was speaking during a county assembly reconciliation forum in Mombasa attended by MCAs from the minority and majority parties as well as members of the assembly staff at the weekend.
It was his first ever forum since he was elected speaker in August 2020.
House leadership
The assembly minority leader Michael Ogada said that the only way to ensure peace was by MCAs embracing the newly constituted House leadership and avoid internal conflict.
It consists of Speaker Mutura, majority leader Abdi Hassan Guyo, minority leader Michael Ogada, deputy majority leader Peter Wanyoike and deputy minority leader Mellab Lumala.
Others are majority chief whip Paul Kados, minority chief whip Peter Imwatok, deputy majority chief whip Esther Waithira charge and deputy minority chief whip Moses Ogeto.
"Let us put our differences aside regardless of the party affiliation or personal opinions and ensure that we undertake what we were elected to do," Mr Ogada said.
Majority leader Abdi Guyo urged members of the staff to steer clear of politics in the House.
"As much as we are one in the assembly, staff should not get involved in politics whatsoever. Let everyone know why they are in the assembly and stick to their mandate," he said.
Guyo who doubles up as Matopeni ward representative, also challenged the County Assembly Service Board (CASB) to deal with staff found to be the cause of internal wrangles that are a precursor to division.
Hamza/Maringo ward MCA Mark Ndungu said there was need for a meeting between the county executive, NMS and the assembly to iron out any impending issues.
In the recent past, the Nairobi assembly has been a haven of chaos occasioned by competing interests and outside interference.
The supremacy wrangles most often than not revolve around the office of the speaker, the majority leader, deputy minority whip as well as the office of the clerk.
The most recent chaotic eruption was in July when warring factions fought over the push to impeach former speaker Beatrice Elachi.
It however led to police brutality as Mlango Kubwa MCA Patricia Mutheu was hospitalised after being clobbered and dragged on the floor by four armed police officers who interned in the chaos.