Former PS's prosecution over Sh1.6b not degrading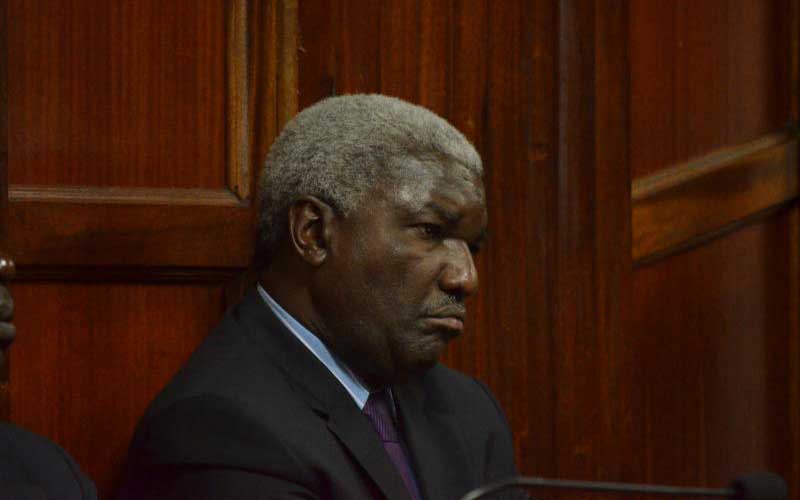 Former Permanent Secretary Thuita Mwangi's arrest and prosecution over the Sh1.6 billion Tokyo Embassy procurement scandal was not inhuman or degrading, a court has ruled.
Mwangi was charged as the accounting officer of the ministry without discrimination, despite the fact that he was not a member of the ministerial committee that gave authority for the purchase of the embassy.
Appellate judges Hannah Okwengu, Patrick Kiage and Jamila Mohammed said the argument by Mwangi that he was discriminated since members of the ministerial technical committee were not charged with the offence was not sufficient to infer malice. Mwangi was acquitted by the magistrate's court in 2016.
Given the appellant's position as the accounting officer, with the burden of accountability for the procurement process, the judges said investigations carried out by the Ethics and Anti-Corruption Commission (EACC) pointed an accusing finger at Mwangi.
The embassy and the chancery were initially located in Meguro-Ku in the city of Tokyo where the taxpayer was paying a monthly rent of Sh4 million. In July 2008, the Ambassador of Kenya to Japan forwarded a proposal to Mwangi, recommending the purchase of a plot identified from the Government of Japan.
This was in line with an earlier government policy adopted in 2006 to acquire its own premises and thereby reduce long-term costs associated with rental payment.
In a judgment delivered on September 25, Court of Appeal said the Director of Public Prosecutions (DPP) had reason to prosecute the former PS and the decision to prosecute was neither selective nor actuated by malice, nor based on any improper motive.
The judges said this in an application in which the former PS appealed against a High Court decision of November 2013 where Justice David Majanja said the DPP had the discretion to prosecute; that such discretion could only be assailed by demonstration that the DPP had not acted independently or in bad faith.
In its response to the application, EACC maintained that Mwangi was at the material time the PS, and the one who eventually signed the final purchase agreement in respect of the Kenyan Embassy in Tokyo. It further said that the charges were laid against him on the basis of independent investigations carried out by the commission.