Help me find my child, desolate father pleads over missing daughter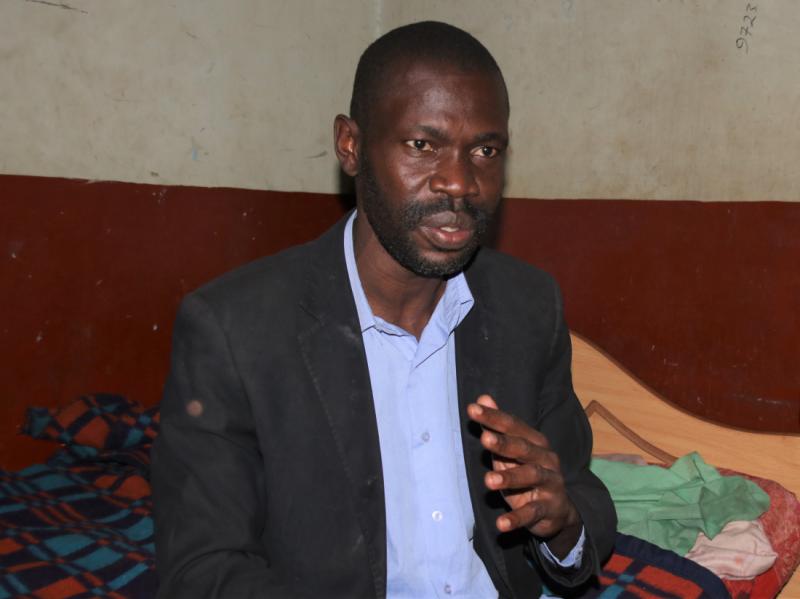 Joseph Koko (pictured) clings tenderly onto the bittersweet birthday message his 13-year-old daughter Monicah Atieno, wrote him a few months ago.
"My dad is the best man in the world. My dad is the best father one could have. He brings joy to those who are sad and inside him is full of love," reads the heart-rending message Atieno wrote to her father.
The young Atieno has been missing since August 6 but Koko believes she is still alive. Everyday he prays and hopes for his daughter's safe return.
The seven weeks since Atieno vanished have been nothing short of hell.
"I am not at peace. I feel like my daughter is looking for a way to get in touch with me. Life has become meaningless. I have lost my appetite for food and pleasures of life. When I remember that my daughter might be locked up in a basement, sad and alone, it breaks my heart," Koko says.
Koko says that Atieno disappeared on August 6 this year in Nairobi's Central Business District.
On the material day, Koko and his daughter were to travel back to Mombasa County after President Uhuru Kenyatta had lifted the ban on travel outside Nairobi.
Even though Koko stays in Mombasa and Atieno schools at Gates Academy in Homa Bay County, the pair found themselves stuck in Nairobi when President Kenyatta imposed a ban on movement, in March.
"When schools closed in March, I asked some of my relatives to pick Monicah from school but they didn't have time so I went for her myself. I also had some business to do in Nairobi. Before we could travel back to Mombasa, the partial lockdown came into force and we were stuck," a pensive Koko says.
When that happened, Koko explains that they were hosted by a friend. However, in August, when the ban on travel was lifted, Koko decided to travel back home with Atieno.
Before travelling, he took the daughter to her uncle's home in Umoja 3 so she could spend time with her mother who lives nearby. Koko and Atieno's mother separated when she was young but he felt it was good if the two spent some time together while in Nairobi.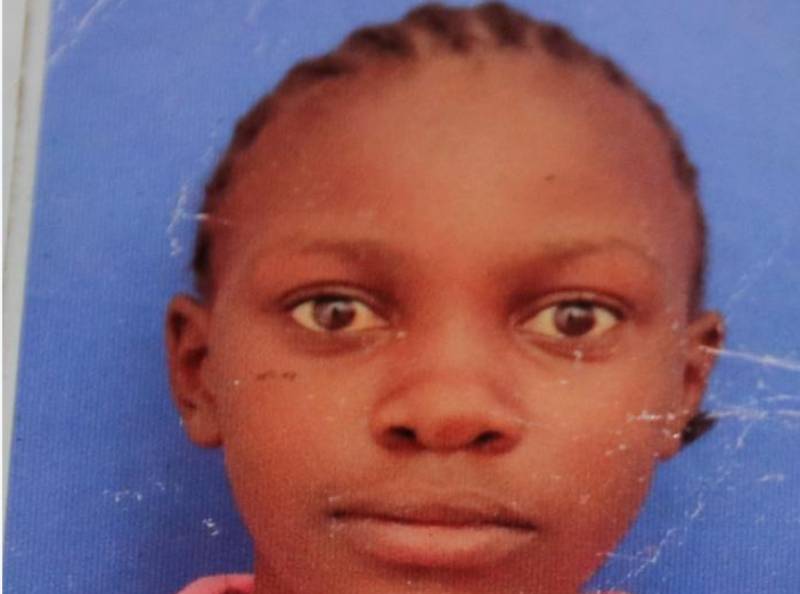 When Atieno's mother failed to turn up after three days, Koko went to pick his daughter. That morning, they traveled from Umoja to Nairobi's CBD to make travel arrangements.
On that day, August 6, father and daughter went to a cyber café in Nacico Chambers, where he left her in the company of a friend as he went to make travel arrangements.
"After leaving, my daughter followed me. I told her to go back and bring my bag. I then instructed her to return to the cyber cafe and wait for me," Koko recollects.
He then went to a cyber café with better internet speeds to book bus tickets online. When he was done, less than an hour later, he returned to the other cyber café, and was shocked not to find Atieno.
"I returned less than hour later and was told she followed me. I told them it can't be because my daughter always follows my instructions.
"I concluded that she probably went back where we were staying because the cyber cafe was full of people," Koko says.
After failing to find her, Koko went to preach outside the Kenya National Archives, hoping her daughter would be back soon.
But when he went back to the cyber café and she was not back, he sensed something was amiss.
Troubled, he went back to Umoja to check if the girl was there. But she was not. It is then that it hit him that the girl was missing.
On August 7, Koko made a report at the Central Police Station in Nairobi. The matter was recorded under OB number 102/07/08/2020.
However, he says the police have been of little help, as they keep referring him to different departments without any progress.
When contacted, the Central Police Station OCDP Mark Wanjala told The Standard that the detectives at the department had reviewed CCTV footage and interviewed several parties including the missing girl's parents and the people at the cyber but were yet to get any leads.
However, Wanjala said the police are looking at the possibility that the girl is with a close relative.
But Koko strongly believes his daughter may have been kidnapped. What makes him even more suspicious, is that Monicah had made strange reports of people following her.
"Monicah told me men in caps were monitoring her movements. We used to stay in Riruta Satellite then.
"She was studying at Bridge International but transferred to Riruta Satellite. I opted to be walking her to school, but when I moved to Mombasa in 2019, I enrolled her at Gates Academy, a boarding school in Homa Bay County," Koko says.
He says that Atieno may have been kidnapped, probably by the people who were trailing her.
With nowhere to turn, he opted to circulate information about Monicah's disappearance on social media, but that too has not yielded any results.
Broken, he is now counting on Kenyans to help him locate his dear Monicah.