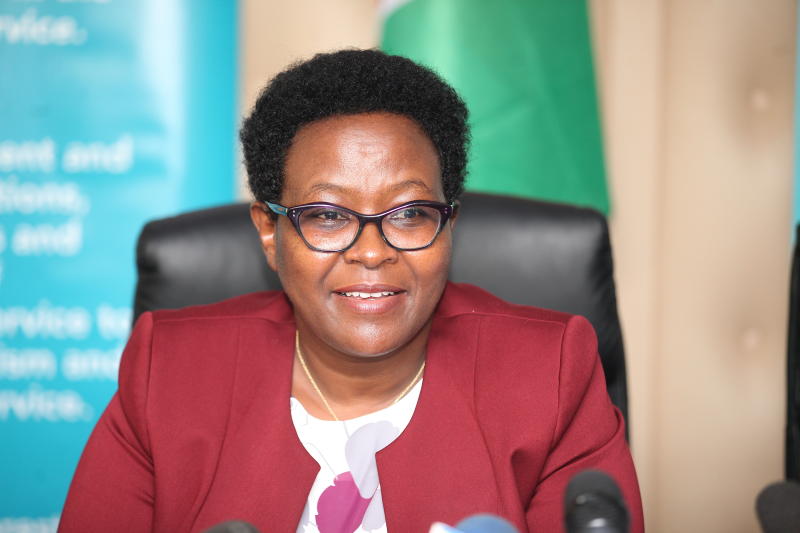 The Independent Policing Oversight Authority (IPOA) wants Inspector General of Police to ensure adequate and fair distribution of resources to fund police stations.
IPOA says it has so far inspected more than 1,115 police stations this year and established most of them were in a sorry state.
"The funds allocated to station commanders are still insufficient and keep fluctuating," said the agency.
Read More
Speaking during a virtual briefing with journalists on the progress of their mandate, IPOA chairperson Anne Makori said it was the responsibility of the officer in charge of the station to ensure the facility was in hygienic condition.
She said the Officers Commanding Station have a responsibility to ensure the facilities are conducive for human habitation.
"The officers in charge of the stations and posts should therefore ensure that they adhere to the provisions," she said.
She added that despite improved cooperation with police, efficiency was impeded by non-cooperation from some members of the service during investigations, inspections and monitoring activities.
The other challenge the authority faces is failure by the police to notify IPOA on death or serious injury of inmates, as required by law. Another common problem, she said, was failure by some health care facilities to provide medical reports required for investigations.
"Insecurity in North Eastern region restricted movement of our officers and their interaction with the community therefore affecting inspection and monitoring activities," IPOA added.
The authority commended a drive launched by Interior Cabinet Secretary Fred Matiang'i to improve the image of most of the police facilities.
Makori said this was a positive move as it will enable most of the facilities get a facelift and better service delivery to the public.
Matiang'i said there was urgent need to improve the image of the structures and working environment for all police officers in the country to boost their morale.
He said the environment an officer lives and works in contributes to his or her output.
"Do we care to know where these officers live and what they eat or we see them as pieces of furniture? We must address this issue now and I know collectively we can," he said.