Reprieve for man in Sh10.2m dispute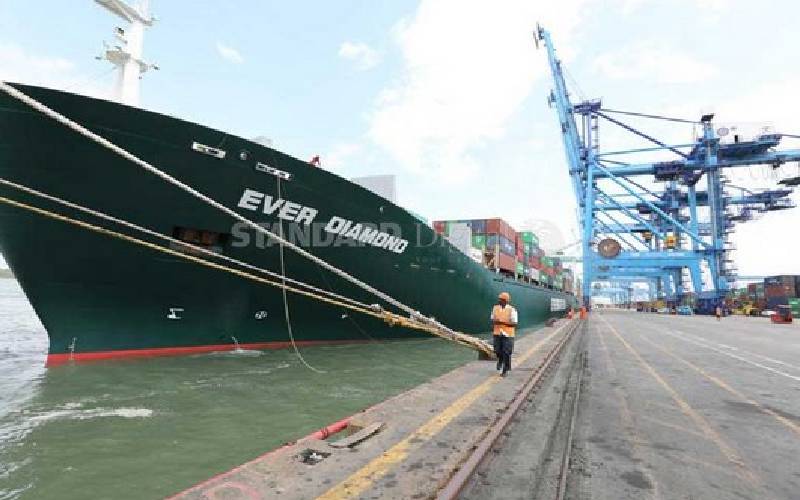 Court of Appeal has saved a businessman from paying a Somalia-based shipping company Sh10.2 million for losses and damages on its vessel in the India Ocean.
This is after three appellate judges found that receipts produced by the owner of MV Nasibu for repair and services rendered were fabricated.
The receipts for payment of mechanical services are said to have been issued by the Nasibu Fishing Company Limited principal shareholder, Mumin Ali, who testified in the case.
The court also said the company ought to have prepared annual returns and audited books of accounts of income generated from the hire of the ship, which was acquired in 2012.
"How could a company issue receipts to one of its directors in purported payment for repairs and services rendered to the motor vessel and then use such receipts to claim special damages? These, in our view, were fabricated documents. These special damage claims that were based on receipts issued by Nasibu Fishing Company Limited to Mumin Ali, DW1, were not proved and must be disallowed," reads the judgement in part.
Appellate judges Daniel Musinga, Gatembu Kairu and Agnes Murgor ruled that the Admiralty Judge, Justice Njoki Mwangi, erred in awarding the company special damages for repair costs of the engine and generator.
Did not prove
The judges set aside the Sh10.2 million awarded to the company by the Admiralty Court on grounds that the owners of the ship did not prove their counterclaim. They also quashed the ruling that the loss and damage suffered by the company were attributable to businessman Jamal Mohamed Bandira, due to the arrest of the ship.
Bandira's tribulations started on January 1, 2018, when he hired the ship to transport some cargo from the Port of Kismayu in Somalia to Mombasa. The round trip was to cost Sh450,000.
However, the vessel developed mechanical problems on October 13, 2016, forcing the captain to dock at Kilifi, but the ship and crew were arrested the following day by marine police and charged in court on suspicion that they were terrorists.
The crew, who had sailed to Kismayu on August 24, 2016, and returned on October 10, 2016, were rescued by the businessman who paid for their bail, water and food. The case was terminated on February 20, 2017, and the ship sailed to Mombasa where it remained inoperative for three months and was arrested on May 10, 2018.