Weatherman predicts reduced rains citing mild La-Nina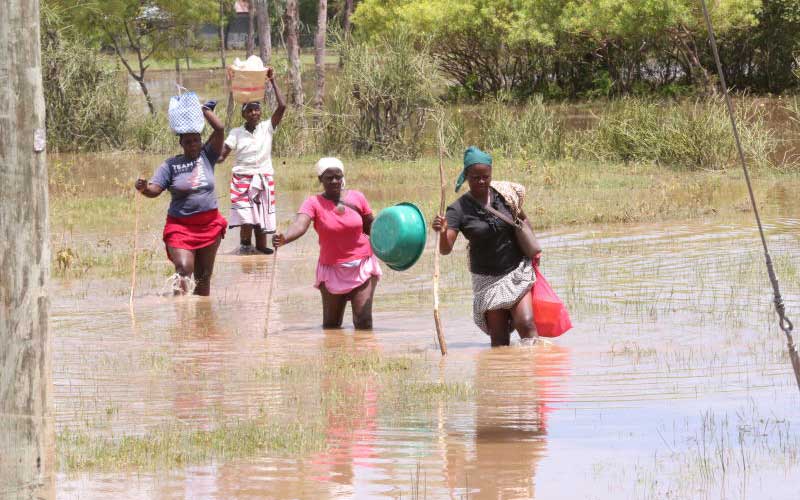 The rainfall that has been pounding various parts of the country, especially in Western Kenya, will fade in the last quarter of the year, fresh weather forecast published today says.
The Kenya Meteorological Department said the short rains season-spanning October to December ­– is likely to experience depressed rainfall due to a mild La Nino.
As such, several parts of the country will record significantly low amounts of rainfall due to near-average surface temperatures over the western stretch of the Indian Ocean.
The eastern stretch of the Indian Ocean (near Australia) is recording warmer than average sea surface temperatures, Met department director Stella Aura noted.
"This constitutes a negative Indian Ocean Dipole (IOD) that is not favourable for good rainfall over most of East Africa," said Ms Aura.
She added, "Equatorial sea surface temperatures are also near-to-below average across the central to eastern Pacific Ocean which implies that mild La-Nina conditions are present."
The reduced rainfall will peak in November as sunny and dry conditions are expected to prevail in December as the cessation begins.
"Despite the depressed rains, isolated incidences of storms are likely, even in the areas expected to receive depressed rains which may cause flash floods," warned Ms Aura.
Locals living near Rift Valley lakes are cautioned to be wary of flooding as catchments feeding the lakes are still receiving above-normal rains since 2019. This has kept the water levels in the lakes high.
According to the climate outlook, counties that are likely to receive near-average with a tendency to below-average rainfall include Busia, Vihiga, Kakamega, Bungoma, Kisumu, Siaya, Homa Bay, Nyamira, parts of Migori, Kisii, Kericho, West Pokot, Nandi, Bomet, Uasin Gishu, Trans Nzoia, Baringo, Elgeyo Marakwet, parts of Nakuru, parts of Narok, parts of Laikipia, Turkana and parts of Samburu.
The other regions should brace for below-average rainfall.
Kenyans have advised to put contingency plans and strategies to avert negative impacts of the suppressed rains.
Those who will receive some rainfall have been asked to be watchful for waterborne diseases while those in dry areas will be susceptible to respiratory tract diseases from dust storms.
"Water scarcity may lead to water-related and water washed diseases e.g. cholera, typhoid, scabies, trachoma," said Ms Aura.
Farmers, especially in Western Kenya, have been implored to take advantage of the rains to "maximise on crop yield through appropriate land-use management."
"In areas where the rainfall is expected to be depressed, farmers are also advised to liaise with the State Department of Agriculture to get advice on appropriate crops that are drought resistant in order to make the best use of the anticipated poor rainfall performance."
Pastoralists should consider destocking their livestock to minimise losses.
"Areas likely to experience depressed rainfall may lead to water conflicts among communities," added Ms Aura.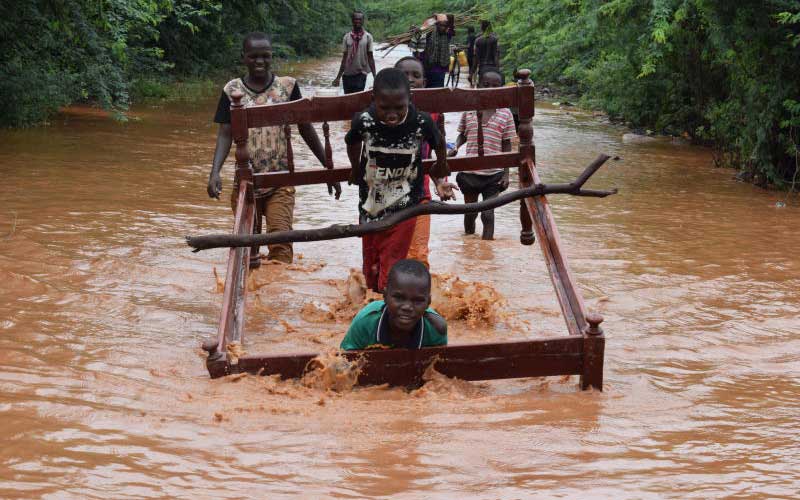 Albeit, several parts of the country, save for the Lake Victoria Basin, the highlands west of the Rift Valley and central Rift Valley, will remain sunny and dry through September.
"Occasional light morning showers are expected along the Coastal Strip while the highlands east of the Rift Valley (including Nairobi County) are likely to experience occasional afternoon showers and cloudy conditions especially at the beginning of the month," said Ms Aura.
"Sunny and dry conditions are however likely to prevail over the Northeastern, Southeastern and the Coastal counties."